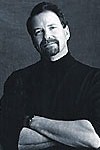 "This partnership has been formed in response to our clients' need for consultants that bring a high level of expertise in managing business changes, but who can also deliver the training and consulting services they require in multiple languages."
Lakewood, CO (Vocus/PRWEB) March 23, 2011
Don Harrison, President of IMA (Implementation Management Associates), is pleased to announce a new global strategic partnership with Door International, based in The Netherlands. Door International, under the guidance of its Management Board Members, Marek Choim and Ricardo Lillo, will be bringing the Accelerating Implementation Methodology (AIM) to worldwide clients. Door will be offering the renowned AIM learning programs and consulting services to clients in their local languages.
"Over the next two years, we will be bringing AIM to countries around the world, including Brazil, China, Singapore, Philippines, Korea, South Africa, France, India, Scandinavia (Denmark, Norway, Sweden, Finland), the CEE (currently Poland. Lithuania, Czech Republic, Slovakia, Hungary, and more will come), Germany, Italy, Switzerland, Netherlands, and an expanded presence in the UK in partnership with IMA," says Choim. "We are seeing a universal need to improve organizations' capability to implement at a faster pace than ever before." New countries will be added in a phased-in approach, with local consulting expertise, operations, and administration.
AIM is a structured approach for managing the human elements of large scale, complex business changes, such as business transformation, culture changes, new technology, restructurings, and mergers and acquisitions. These human elements are typically not managed with the same level of discipline and rigor as the technical and business objectives, resulting in a high percentage of strategic initiatives that either fail outright or do not meet their intended financial results.
Harrison notes that this exciting partnership will provide enormous benefit to both multi-national clients that want to use a single global approach to managing business changes across multiple locations and languages, and those organizations whose previous use of AIM was limited because of the language barrier. Country operations will be managed locally with appropriate cultural and commercial adaptations made to reflect geographic differences. "This partnership has been formed in response to our clients' need for consultants that bring a high level of expertise in managing business changes, but who can also deliver the training and consulting services they require in multiple languages," says Harrison. "Up until now, though, we had not found a partner with the quality, reputation, and global reach that Door offers."
Door International has been providing training and consulting services internationally since 1992. Notes Choim, "Our mission has always been to improve the performance of our clients and to ensure they see measurable results. Our partnership with IMA is completely consistent with this mission, and expands our ability to meet our clients' most pressing business need—to be able to implement their strategic initiatives at speed."
Adds Harrison, "Companies that can implement successfully at speed have a competitive advantage. Our work is focused on building our clients' capability to implement business changes on time, on budget, with all objectives met—including the human objectives. There is no other way to get return on investment. That holds true in any culture, and in any language."
Implementation Management Associates (IMA) is an international consulting practice that guides organizations through all types of organizational change implementations, applying a business-disciplined, structured approach to implementation management known as AIM (Accelerating Implementation Methodology.)
For more information contact:
Paula Alsher
Vice President, Client Solutions
866-996-7788
Paula(dot)alsher(at)imaworldwide(dot)com
http://www.imaworldwide.com
###