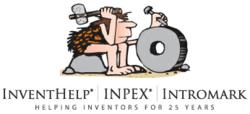 Pittsburgh, PA (PRWEB) March 23, 2011
InventHelp®, America's largest inventor service company, announces that one of its clients, an inventor from Texas, has designed a stove top accessory that could help to prevent pots and pans from accidentally spilling. This invention is patented.
"Stabilize Pan's and Pot's" accessory would stabilize a cooking pan or pot while it is being used on a stove top. The design was created to enhance safety in the kitchen and help to prevent painful burns from stove-related accidents. Featuring an expandable, easy to use design, the unit would be dishwasher safe for both residential and commercial kitchens. According to the inventor, the unit could be especially of use for individuals with only one functional hand.
Stabilize Pan's and Pot's accessory would consist of a mesh-like, fire-resistant metal attachment with clamping arms. The arms on the ends of the device would be used to clamp and lock the accessory to a stove top's burners. The mesh-like material would expand to fit around the base of different sized pots and pans. The device could help to hold and stabilize pots and pans on the stove. Variations of Stabilize Pan's and Pot's could be offered in different sizes and colors.
InventHelp® is attempting to submit the invention to companies for review. If substantial interest is expressed, the company will attempt to negotiate for a sale or royalties for the inventor. For more information, telephone Dept. 05-HON-379 at (800) 851-6030.
# # #