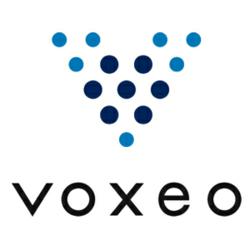 Voxeo provides the flexibility and simplicity that we need to react to customer demands. We can implement solutions within a very short timeframe.
(PRWEB) March 22, 2011
Voxeo, the leading provider of Unlocked Communications™ solutions, and Leading Software, a UK-based software company providing voice biometrics and mobile solutions, today announced a partnership where Leading Software is developing voice biometrics solutions for authentication in the Voxeo cloud. These solutions include services such as password reset, mobile phone transaction authentication and more.
Leading Software selected Voxeo because of its ease to use and the ability to quickly offer customers a hosted platform with a minimum fuss. Leading Software is now able to implement a hosted solution very quickly and to react fast on changing customer demands and requirements.
"For Leading Software, Voxeo and the Voxeo platform are key strategic parts of our future plans. Voxeo provides the flexibility and simplicity that we need to react on customer demands," states Douglas Shand, CTO at Leading Software. "Thanks to Voxeo, we now can implement solutions within a very short timeframe."
"In conjunction with Voxeo, Leading Software provides the highly-reliable and flexible deployment options required for secure, 24/7 services," comments Dan Miller, Senior Analyst at Opus Research. "Voxeo's service delivery and platform strategy enables Leading Software to take a customer-driven deployment approach: 'on premises,' 'in the cloud,' or as a 'hybrid' of the two."
"Customers greatly benefit from the flexibility and reliability that Voxeo provides combined with the solutions and services from Leading Software," says Michael Codini, Managing Director at Voxeo EMEA. "The first joint customer, ATOS Origin is already using solutions based on this offering."
Surinder Singh, VP Global Sales and Marketing at Leading Software and Michael Codini, Managing Director at Voxeo EMEA will speak during Voice Biometrics Conference in Amsterdam, March 23-24, 2011. Visit http://blogs.voxeo.com/events/voicebiocon-europe-2011/ for more information.
About Leading Software
Leading Software is a UK-based software company providing product-based solutions and implementation and management solutions through a number of subsidiaries to markets across the world. We specialise in Integrated Voice Solutions, Environmental Management Software, Digital Repository Software and Knowledge Management Solutions. Our skilled team of business process analysts, architects, developers, installation and technical support specialists provide applications that improve efficiency, reduce administrative effort and waste, streamline operations and improve knowledge transfer and manage compliance and risk.Our client markets include Financial Services, Government and Education and we have implemented solutions globally across Europe, North America and China.
Leading Software's Identity and Access Management Division specialise in providing clients with biometric based identity management solutions to improve efficiency and security, reduce operational support costs and fraud risk and provide self service password reset options.
Specific solutions include:
1. Self Service Password/PIN/PUK Reset with Voice Biometric security to improve customer service, substantially reduce cost and have multi-factor authentication
2. Mobile Phone Applications for Card verification, cross border
3. Telephone Banking Identity and Verification
4. Internet Banking
About Voxeo
Voxeo unlocks communications. We loathe the locks that make voice, SMS, instant messaging, Twitter, web chat, and mobile web unified communication and self-service applications difficult to create, manage, analyze, optimize and afford. Every day we work to unlock the neglected value of these communications solutions with open standards, disruptive innovation and a passion for problem solving--fueled by a company-wide obsession with customer success. We do so for more than 200,000 developers, 45,000 companies and half of the Fortune 100 from our headquarters in Orlando, Beijing, Cologne, and London. Visit us or join our conversations on the web at http://www.voxeo.com, blogs.voxeo.com, or twitter.com/voxeo.
Media Contacts:
Leading Software
Surinder Singh
surinder(dot)singh(at)leadingsoftware(dot)co(dot)uk
Voxeo
Sabine Winterkamp
swinterkamp(at)voxeo(dot)com
# # #