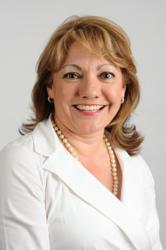 "By outsourcing to BancTec, companies are achieving lower operating costs, improved access to information and reduced business risk, as well as enhanced service for their customers."
Washington, D.C. (Vocus/PRWEB) March 22, 2011
BancTec, a global leader in business process outsourcing (BPO) and transaction automation, announced today that it will showcase its full line of BPO services for document and payment processing operations at the 2011 AIIM info360 and On Demand Conference and Expo, March 22-24 at the Walter E. Washington Convention Center in Washington, D.C. BancTec will be located at Booth #1617 for AIIM info360, and at Booth #2132 for the co-located On Demand show, where it will highlight its multi-vendor service solutions.
"BancTec has taken a leadership role in helping more companies see the benefits of BPO in addressing their document management needs," said Maria Allen, senior vice president and president of the Americas for BancTec. "By outsourcing to BancTec, companies are achieving lower operating costs, improved access to information and reduced business risk, as well as enhanced service for their customers."
At info360, BancTec will demonstrate how businesses can better control – and extract more value from – their most critical document and payment processing functions. The company will showcase BPO services including inbound mail processing, accounts payable automation, payment processing, healthcare remittance automation, claims processing, image capture and backfile conversion.
BancTec's BPO offerings are distinguished by their reliance on BancTec's industry-leading hardware and software solutions, such as the IntelliScan XDS high-speed scanner and IntelliScan USC software, which will be on display at info360. IntelliScan USC demonstrations will unveil a number of newly released features, including enhanced capture and viewing of color images, image snippet controls, and auto-rotation of images based on content identification.
About BancTec
BancTec is a global leader in business process outsourcing (BPO) and transaction automation for the most demanding business challenges. Headquartered in Dallas with clients in 50 countries, BancTec applies specialized technology and industry-specific expertise to transform business processes for organizations in the financial services, insurance, healthcare, utility, transportation and government sectors. The company operates 19 BPO centers in the United States and worldwide, leveraging a common technology platform to ensure reliability, security, and consistently high levels of performance. To learn more, visit http://www.banctec.com or call 1-800-BANCTEC.
###