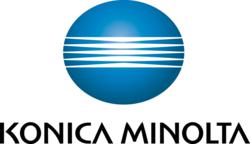 "Our strategic partnership with Kodak allows Konica Minolta to deliver an extended range of capabilities to our customers and respond to the growing expectations and demands from the production print marketplace," said Kevin Kern, Konica Minolta
Washington DC (Vocus/PRWEB) March 22, 2011
Konica Minolta Business Solutions U.S.A., Inc. (Konica Minolta), a leading provider of advanced imaging and networking technologies for the desktop to the print shop, today announced the company will begin to market the award-winning Kodak NexPress Digital Production Color Press Platform later this Spring.
"The expansion of the Kodak and Konica Minolta relationship and the combined expertise of both companies in cut-sheet digital printing and workflow provide customers with more options to grow their businesses and to adapt to the changing needs of the industry," said Gerald Miller, Region General Manager, Americas Digital Printing Solutions, Kodak.
"Our strategic partnership with Kodak allows Konica Minolta to deliver an extended range of capabilities to our customers and respond to the growing expectations and demands from the production print marketplace," said Kevin Kern, Senior Vice President, Marketing, Konica Minolta Business Solutions U.S.A., Inc. "We are excited about the long-term prospects of our strategic agreement with Kodak, and believe the strength of this partnership will be beneficial to our production print customer base… another reason why our customers can count on Konica Minolta for all of their digital printing needs."
Witness firsthand the award-winning technology from Konica Minolta at the 2011 ON DEMAND Conference and Exposition (March 22-24) at the Walter E. Washington Convention Center in Washington, D.C. To reserve a spot at the Konica Minolta press conference, schedule a personal tour of the Konica Minolta Booth (#2400), and/or an executive interview, please contact James Norberto at JNorberto(at)kmbs(dot)konicaminolta(dot)us.
About Konica Minolta
Konica Minolta Business Solutions U.S.A., Inc. is a leader in advanced imaging and networking technologies for the desktop to the print shop. Konica Minolta has been named Supplier of the Year by both the Allegra Network and the National Association of Quick Printers (NAQP), as well as received the Sales Support Award from Mail Boxes Etc., Inc. For more information, please visit http://www.CountOnKonicaMinolta.com and follow Konica Minolta on Facebook, YouTube, and Twitter.
About Kodak
As the world's foremost imaging innovator, Kodak helps consumers, businesses, and creative professionals unleash the power of pictures and printing to enrich their lives.
To learn more, visit kodak.com and follow our blogs and more at kodak.com/go/followus.
More than 75 million people worldwide manage, share and create photo gifts online at KODAK Gallery—join today at kodakgallery.com.
Choose from the widest selection of KODAK Digital Cameras, All-in-One Inkjet Printers, Pocket Video Cameras and more at store.kodak.com.
Konica Minolta is a trademark of Konica Minolta Holdings, Inc. bizhub is a registered trademark of Konica Minolta Business Technologies, Inc. Kodak and NexPress are trademarks of Eastman Kodak Company. All other trademarks mentioned in this document are the property of their respective owners.
# # #