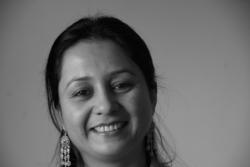 We owe our success to humble artisans who live in the villages of India and whose only source of livelihood is their craft.
New Delhi, India (PRWEB) March 26, 2011
Amazon services management team has felicitated India online shopping store ShalinIndia for its performance during the 2010 holiday season. "Your sales ranked among the top 25% of all Amazon.com sellers over the 2010 holiday season. In addition, your customer satisfaction metrics were excellent (in other words A+) over this period. You provided an exceptional shopping experience for customers on amazon.com and we would like to thank you for the hard work and dedication that made these results possible," Amazon wrote to ShalinIndia
This online store was set up by Shalini Verma, a housewife from Jharkhand, a tribal region of eastern India. Shalini's journey from an ordinary housewife, with no knowledge of computers and little ability to speak English, to becoming one of the top sellers on Internet to global customers is truly extraordinary . "I am thrilled. It has been like living a dream. I am glad I am born in this era when technology is able to provide opportunities to common people like me," says Shalini Verma .
ShalinIndia's products are in traditional, ethnic design. Village artisans from different regions of India handcraft these products. These traditional skills have been perfected over several generations. "Our customers have loved our products for their Christmas gifts. We owe our success to humble artisans who live in the villages of India and whose only source of livelihood is their craft. Internet has enabled international customers to buy creations of these hereditary and gifted craftsmen," says Shalini Verma. Shalini Verma's vision is to build a global sales platform that would enable these artisans to sustain themselves.
Shalini Verma had first looked at the option of selling within India to local customers. However, she soon realized that Internet penetration was too low in India and that Indians preferred to feel and touch the product before buying. Since the domestic market was not yet ready for e-commerce, Ms. Verma chose to go international. Here too she met with obstacles. "International customers were hesitant to do shopping on our site because of two reason: one, as the items were shipped from India the customers were skeptical about timely delivered; two, the uncertainty of applicable of custom charges,"she explains. "We resolved these problems by shifting our inventory to Amazon fulfillment centers in US, UK, France, Germany, and Japan under their FBA program. This enabled us to reduce delivery time to 2 to 3 days, and making the shipping free for the customers."
Now ShalinIndia is reaching out to non-English speaking markets as well. "We have begun to sell on Amazon marketplaces in France, Germany and Japan. We plan to start selling on e-bay and other marketplaces in different countries. We are also building our own branded India shopping web stores in Italian, Spanish, French, German, Korean, Chinese, and Japanese languages with local domain names and accepting payments in local currencies. On these sites we will also provide local customer service in native language and we will accept returns locally."
About ShalinIndia
ShalinIndia is an online India shopping store for handmade gifts, Indian clothing, Indian jewellery, home decorations, dinnerware for Indian foods, and statues of Hindu gods. It sells handmade products of Indian artisans to customers worldwide. Besides selling on its own branded website, it also sells products in different countries through most popular marketplace platforms. To know more about ShalinIndia and its products and services, visit http://www.shalinindia.com.
# # #