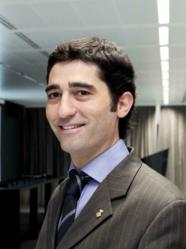 We work with new technologies and recognize the transformative impact of the nominated solutions to help us meet the current crisis through innovation to improve the quality of services even in times of shrinking budgets.
Sant Cugat, Spain (Vocus/PRWEB) March 23, 2011
Today the City of Sant Cugat jointly with Living Labs Global announced the results of its first round evaluation of 245 entries from 127 cities in 30 countries, which was carried out by an international expert jury as part of the Living Labs Global Award 2011.
Shortlisted solutions are now invited to provide in-depth supporting information, leading to the announcement of a winner at the Stockholm Summit for Service Innovation in Cities on May 12 2011. The winner will be invited to carry out a full-scale pilot in the City of Sant Cugat, to evaluate the impact of the solution and lead to broader implementation.
SHORTLIST
Repara Ciudad
Energy conservation with RFID based sensor networ...
Smart Parking for Smart Urban Living
Induction Light and Street Light Control
Intelligent Lighting Control through Sensor Netwo..
Jordi Puignero, the City's Innovation Councillor said "Sant Cugat continues to work at the cutting edge of application of new technologies and services and we recognize the transformative impact of new technologies to the management of our city. The nominated solutions help us meet the current crisis through innovation to improve the quality of urban services even in times of shrinking budgets".
Entries were received in response to a call for pilots to improve the city's effectiveness in the management and provision of urban and public services.
Incorporating latest information and communication technologies, especially sensor networks, can improve management efficiency and cost savings of municipal services, without compromising their quality.
Sant Cugat is interested in projects to promote the application of these technologies for municipal services in open spaces to develop the concept of an "intelligent city", which includes sensor deployment, control, management and information systems for smart urban services such as mobility, parking, green areas, water management, urban waste collection or street lighting.
Why Sant Cugat?
With 80,000 inhabitants, Sant Cugat has in the past 2 years won several international awards for innovation, transparency and management. In 2009, the City was awarded the European Public Sector Award (EPSA) for Leadership and Innovation and was listed by Transparency International as the most transparent local government in Spain. In 2010, Sant Cugat was again awarded the highest ranking by Transparency International, as well as the Living Labs Global Award by the City of Eindhoven for its Local Innovation Plan.
About the Living Labs Global Award 2011
Living Labs Global, a non-profit association to promote digital service innovation in cities, announces a joint Award with the Cities of Barcelona, Cape Town, Eindhoven, Lagos, San Francisco, Sant Cugat, Stockholm, and Taipei to choose the companies and organizations that have developed solutions that add high value to users in cities around the world. The Award is organised in partnership with Oracle and Farglory, with shortlists being announced on March 21st and the Winners presented at a Summit and Award Ceremony in Stockholm on May 12, 2011.
###