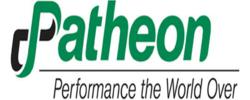 Research Triangle Park, NC (PRWEB) March 24, 2011
Patheon (TSX: PTI), a leading provider of contract development and manufacturing services to the global pharmaceutical industry announced today that Dr. Anil Kane, Ph.D. Senior Director Pharmaceutical Technical Affairs, North America will be speaking at the upcoming Fifth Improving Solubility Summit March 28-30, 2011 at the Hyatt at the Bellevue in Philadelphia, Pennsylvania.
Dr. Kane's presentation on Wednesday afternoon, March 30, addresses a unique solution that improves bioavailability in poorly soluble compounds, reducing costs and improving time through phase I trials and on to commercialization.
Low solubility is a common but complex hurdle on the path to phase I trials and commercialization. Typically, companies will have their compounds screened by a succession of separate vendors who are limited to their proprietary technology. This one at a time approach is often costly and time consuming.
Dr. Kane will present a unique and proprietary answer that is the first fixed-price, multi-platform solution to improve bioavailability. It accelerates development with parallel formulation screening through an all-in-one package of multiple leading edge technologies. It garners not just impartial results, but has the advantage to quickly and accurately determine a scalable delivery solution that best suits a compound's unique characteristics.
Details of the parallel screening analysis solution -- called SoluPath™ -- will be reviewed during the presentation.
To arrange a follow-up interview with Dr. Kane, please contact Wendy Wilson at wendy.wilson@patheon.com
For additional information on the SoluPath service offering, http://www.patheon.com/marketing/solupath_landing.html
For additional information on the Improving Solubility Summit http://www.iqpc.com/Event.aspx?id=423712
About Patheon
Patheon is a leading global provider of contract development and manufacturing services to the global pharmaceutical industry. The company provides the highest quality products and services to approximately 300 of the world's leading pharmaceutical and biotechnology companies. Patheon's services range from preclinical development through commercial manufacturing of a full array of dosage forms including parenteral, solid, semi-solid and liquid forms. The company uses many innovative technologies including single-use disposables, liquid-filled hard capsules and a variety of modified release technologies. Its comprehensive range of fully integrated Pharmaceutical Development Services includes pre-formulation, formulation, analytical development, clinical manufacturing, scale-up and commercialization. Patheon takes customers direct to clinic with global clinical packaging and distribution services and Patheon's Quick to Clinic™ programs can accelerate early phase development projects to clinical trials while minimizing the consumption of valuable API. Through its integrated development and manufacturing network of 11 facilities and nine development centers, across North America and Europe, the company ensures that customer products can be launched on-time and with confidence anywhere in the world.
####