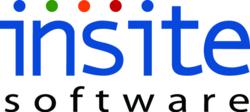 [CustomBoxesNow.com] has been a big success for our company and we couldn't have done it without Insite's strategic advice, advanced technology and personalized service
Minneapolis, MN (Vocus/PRWEB) March 23, 2011
Insite Software, a leading provider of B2B and B2C ecommerce platforms and shipping solutions, today announced that its customer, Great Northern Corporation, with its CustomBoxesNow.com, StockBoxesNow.com, PackingSuppliesNow.com, and CreativeDisplaysNow.com ecommerce sites, has secured a leadership position in the packaging industry by providing instant pricing on customized packaging solutions. Built on Insite Software's InsiteCommerce ecommerce platform, the initial site was deployed in less than four months.
"Insite Software's people and technology were key to the ecommerce success we've attained," said Matt Ruggle, Marketing Manager at Great Northern. "Our vision was to be the first to market with an ecommerce site that provided instant price quotes on custom shipping boxes for businesses and consumers. We knew someone was going to develop this capability, and with Insite Software, we were first to market. The site has been a big success for our company and we couldn't have done it without Insite's strategic advice, advanced technology and personalized service."
CustomBoxesNow.com and its sister sites leverage many of Insite Software's advanced B2B and B2C ecommerce capabilities including an advanced pricing matrix, an ordering portal for existing customers to place and track their orders, view order history and more.
"Great Northern showed great initiative in recognizing the revenue potential that ecommerce could provide to its organization," said Brian Strojny, CEO of Insite Software. "We were delighted to partner with them on their initial launch, and as they advanced their strategy to include sister sites and expanded product lines. InsiteCommerce helps Great Northern manage their sites with ease and deliver an engaging site experience that drives new sales from their existing customer base and new customers across North America. Congratulations, Great Northern on your success."
A video case study on Great Northern's ecommerce success is available at http://www.insitesoft.com/insite/resources/video/greatnorthernvideocasestudy.html.
About Insite Software:
Insite Software is a leading provider of B2B and B2C ecommerce platforms and shipping solutions, serving more than 700 customers across the globe. Headquartered in Minneapolis, Minnesota, Insite Software's solutions are used by leading manufacturers, distributors and retailers to sell and distribute their products to dealers, franchisers, stores, contractors, consumers and others. Insite offers ecommerce solutions for companies at all stages of adoption and addresses the unique needs of B2B and B2C sites. Its customers select the InsiteCommerce edition that fits the demands of their buyers, timeframe and ecommerce strategy, ranging from a pre-wired Express service to a more flexible Professional edition and the fully customizable Enterprise solution. All InsiteCommerce editions are fully integrated with a wide range of CMS, CRM, and ERP providers including Epicor, Infor, Microsoft Dynamics, Sage, SAP, and Sitecore. More information is available online at http://www.insitesoft.com, by phone at 866.746.0377, by email at info(at)insitesoft(dot)com, or on our blog, Ecommerce Insites.
###