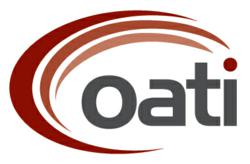 Minneapolis, MN (Vocus/PRWEB) March 23, 2011
Open Access Technology International, Inc. (OATI) has been selected by the North American Electric Reliability Corporation (NERC) to provide the OATI webDADS service to the electric industry in North America to administer NERC's Demand Response Availability Data System (DADS) program. OATI has commenced development of webDADS which will collect demand response information from over a thousand potential reporting entities including Balancing Authorities, Distribution Providers, Load Serving Entities, and Purchasing-Selling Entities that have Demand Response programs.
OATI webDADS will offer a variety of reports and metrics giving new insight into the effectiveness of demand response programs to support the reliability of the bulk electric system. By compiling data across demand response programs shared by multiple entities, OATI webDADS will eliminate "double counting" of demand reduction and more accurately record actual demand reduction.
The OATI webDADS service complements the OATI webTADS service OATI currently provides to NERC, which collects transmission outage information for NERC's Reliability Assessment and Performance Analysis group. OATI is working with NERC to provide the webDADS solution by late 2011.
OATI (http://www.oati.com) is an industry leading provider of Smart Grid, Energy Trading and Risk Management, Transmission Scheduling, Congestion Management, and Market Management products and services, with headquarters in Minneapolis, Minnesota and an office in Redwood City, California. For more information please contact sales(at)oati(dot)net.
###