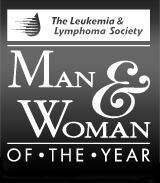 There is no glory in this...only the hope we can make a difference.
Atlanta, GA (Vocus/PRWEB) March 23, 2011
InkHead Promotional Products is very excited to announce its sponsorship of VP of Sales and Marketing Jim Franklyn for the 2011 Leukemia and Lymphoma Society's Man and Woman of the Year fundraising competition. Jim was nominated for his charismatic personality and experience in dealing with the loss of several family members to cancer. When asked about being nominated for the LLS MWOY Fund Raising Campaign, Jim answered, "I am honored to be thought of highly enough in our business community to be nominated. It took all of five seconds for tears to come to my eyes and to say 'Yes, I am running, and I will run with a vengeance.'"
The fundraising competition officially starts today, March 23, with a kickoff celebration at the Fox Theatre and runs until Saturday, June 4 with a gala celebration and silent auction at the luxurious Loews Hotel. InkHead will be sponsoring Jim's run by donating a percentage of sales revenue earned in April to the Georgia Chapter of the Leukemia and Lymphoma Society. Additionally, most of InkHead's key business partners and top suppliers have vowed to show their support of Jim's cause, either through monetary donations or gifts for the silent auction. Furthermore, Jim's family members across the country have also pledged their support and plan to hold fundraising events of their own.
Jim has set an ambitious goal of raising $50,000 for leukemia and lymphoma research, which is just a bit less than the all-time record for the Georgia chapter of LLS. Although raising that much money would almost assure Jim the title of Man of the Year for the Georgia chapter of LLS, he is not worried about setting new records or gaining personal notoriety. "There is no glory in this," Jim says, "only the hope that together we can make a difference."
If you are interested in making a tax-deductible donation to Jim's campaign, please see http://ga.mwoy.llsevent.org/jimfranklyn to learn how.
ABOUT LLS MAN & WOMAN OF THE YEAR:
Since 1990, the Leukemia & Lymphoma Society's Man & Woman of the Year (MWOY) campaign is a fundraising competition in communities across the U.S. in which participants vie for the title of Man or Woman of the Year. They raise funds for blood cancer research in honor of local children who are blood cancer survivors, the Boy & Girl of the Year. The titles are awarded to the men and women in each community who raise the most funds during the ten-week campaign; the top local fundraisers in the country also win the national titles. Read more about the Man and Woman of the Year fundraising competition at http://www.mwoy.org/.
ABOUT INKHEAD PROMOTIONAL PRODUCTS:
InkHead Promotional Products (http://www.inkhead.com/), a leading distributor in the advertising specialty industry, offers a diverse catalog of promotional items ranging from custom tote bags to personalized apparel. The company has formed partnerships with companies and organizations in a variety of industries in both the public and private sector, including Fortune 500 companies, government agencies, the military, schools, sports teams, and small businesses. Regardless of the business or industry, InkHead has the products needed to jump-start any marketing campaign or awareness promotion.
###