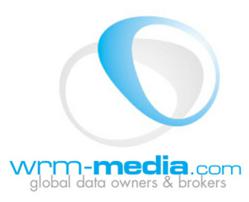 Every penny spent is used to target consumers with a high likelihood of converting.
London, England (Vocus/PRWEB) March 23, 2011
The digital marketing industry has long since been a hotbed of discussion on the merits of Cost Per Thousand (CPM) revenue models compared to performance led models. As recently as two years ago, performance led business was disregarded by digital marketers because of its poor return. WRM-Media explains how they made the business model work for them.
Starting with the basics, CPM email campaigns are measured on the volume of data they are marketed to. An email list is purchased and a campaign is sent to that data several times. The longevity of a typical email campaign is around three months because the campaign quality deteriorates with each send i.e. produces less leads. However, email marketing companies have historically tended to prefer the CPM model as it provides a guaranteed source of revenue.
Contention between marketers and their clients has been common as clients often prefer a performance led approach, which can generate more leads. Performance led campaigns are marketed to lower volumes of data but the email data is refreshed each time, so that each send is targeted towards new consumers. As a result, email lists are not destroyed by oversending, more leads are generated from well targeted marketing and the campaigns have a much longer lifespan.
When marketing to lesser volumes, the best way to generate leads is to ensure that the data is targeted so that all recipients are interested in the marketing content. Consumers have come to expect targeted advertising material and if they do receive something entirely unrelated and abstract, are likely to disregard it without consideration as the marketing homework has not been done previously.
WRM-Media's Director, Paul Kemshell highlights one of the most successful current examples of targeted email marketing:
'Groupon is testament to the success of local email targeting and this kind of communication will continue to increase in popularity as every penny spent is used to target consumers with a high likelihood of converting.'
This application of behavioural targeting and attention to the delivery and timing of emails is important in both revenue models but is crucial in performance led email marketing where companies only receive payment for the leads generated. A blanket approach to mass email marketing is not effective in this case; to successfully generate the required number of leads, clever targeting towards online behaviour, location, age and gender is required as a minimum to avoid wasting time and annoying consumers with irrelevant material.
CPM campaigns remain just as viable a channel for running email marketing campaigns, however at WRM-Media we are finally seeing performance led campaigns produce just as successful results, with the added benefit of improved customer service.
In previous years, CPM campaigns generated the majority of WRM-Media's revenue but since paying particular attention to the transformation of performance led email campaigns, they have seen monthly revenue generated from these campaigns increase almost tenfold.
Not only does this benefit the client as the leads roll in, it also benefits the end consumer as they build a good relationship with the client. Finally, the relationship between marketing company and client is improved as clients only pay for leads, therefore don't feel the need to closely monitor their own campaigns.
###