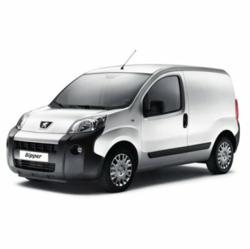 These changes allow smaller businesses the chance to expand by employing extra employees and thus improve productivity
Bolton, Lancashire (Vocus/PRWEB) March 25, 2011
With the UK unemployment rate at the highest it's been for seventeen years, more and more people facing redundancy and many months of unsuccessful job hunting, starting your own company is now set to get a lot easier after a new government scheme was announced this week. Self-employed individuals already contribute £21 billion to the economy annually, a figure which could soon be boosted.
Mark Prisk, The Small Business Minister, has announced this week that small businesses will be exempt from new UK regulations for three years. The scheme, which begins in May 2011, will allow the owners of small and start-up companies to concentrate on growing their businesses.
The chairman of The Federation of Small Businesses, John Walker said 'For the next three years it will give those micro firms the confidence and stability they need to employ more staff without the worry of constant changes in employment law.' This is good news to not just existing small businesses, but to the long term unemployed who are considering creating a career for themselves by starting their own company.
Roy Ganley, of van contract hire company First Step Leasing in Bolton, is positive about the three year break. 'It's brilliant news, especially for people considering creating a job for themselves and forming their own business. A three year break allows new business owners to develop their company from inception to a comfortable working model before they have to implement necessary employment regulations later on. I regularly deal with the owners of SMEs when they approach me to lease a van for their business; van leasing is the popular option for start-up companies and these changes give the inexperienced a chance to find their feet.'
Lord David Young, former trade and industry secretary, has been appointed enterprise adviser to the Prime Minister and must produce a 'brutally honest' report on key areas of government improvement, including improving communication between SMEs and the government and cutting down on the amount of regulations which affect smaller companies.
'These changes allow smaller businesses the chance to expand by employing extra employees and thus improve productivity. We offer a choice of different schemes; finance lease vans, hire purchase vans and contract hire vans, so that obtaining a vehicle for your business becomes an affordable option, and we're seeing more and more companies, such as commercial window cleaners, plumbers, electricians and builders expanding and employing more staff,' says Roys Ganley. 'Van leasing is a service used by most companies- commercial, domestic and industrial, and it's interesting to see how self-employment is becoming popular despite the media reporting on the large unemployment figures.'
Added to this government legislation, The Enterprise Finance Guarantee is to exist for the next four years, allowing small companies without credit history or collateral to apply for some of the £2 billion on offer, estimated to assist 6,000 businesses per year. Business Secretary Vince Cable advised 'Small businesses are critical for growth in this country. But to expand they need a range of finance options. The government is doing its part by supporting a further £2 billion of bank lending through the popular Enterprise Finance Guarantee which will provide real help to viable small companies looking to grow.'
If that is not encouragement enough, the FSB is also recommending that the fairer gender become self-employed and make the step into creating their own careers. In another report issued from The Federation of Small Businesses this week, concern was expressed after it was revealed that despite being 46% of the working population, women only account for 29% of self-employed individuals, and the FSB is calling on the UK government to promote female entrepreneurship which has proved successful in America.
In the United States, women's enterprise equals approximately £130 billion turnover annually, which, if female owned business was promoted in the UK, would result in an estimated 600,000 extra companies contributing £42 billion to the economy. The 'Women in Business' report recommends that the government encourages female entrepreneurship by offering female mentors through the New Enterprise Allowance Scheme, provides access to training and support in regard to finance options, encourages the promotion of female business role models in the mass media and introduces networking with other successful women entrepreneurs, advisors and speakers.
John Walker advised 'the number of female entrepreneurs is strikingly low, and yet increasing the number of women who run their own small business will be good for the economy. The government is looking towards the private sector to put the economy back on track, so it is common sense to increase the number of women-owned firms across this country.'
Roy Ganley has over twenty years' experience in the motor trade, providing lease purchase vans and van finance leases across the UK. 'We offer an extensive catalogue of vans to companies and contractors across the North West, such as the popular Citroen Relay vans and the award-winning Vauxhall Vivaro vans to suit all industries. Our lease purchase vans are competitively priced, allowing you the benefits of a business vehicle and with the current funding available and the emphasis on self employment, van leasing is indeed the way to obtain your business vehicle.'
John Walker remains positive about the future of the UK's economy. 'The government can take positive steps to ensure that self-employment is a real option for women and men alike in the budget this month.'
For van lease purchase for your company, contact Roy Ganley at http://www.firststepleasing.co.uk.
# # #