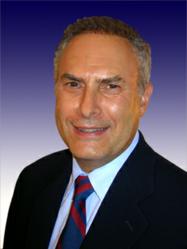 Rockville, MD (Vocus/PRWEB) March 22, 2011
CTS Guides, a leading publisher of manufacturing software reviews and evaluation tools, today announced that it has launched a new blog that helps manufacturing and ERP system buyers successfully choose and implement new software. The blog complements the contents available in the free CTS Manufacturing Software Selection Kit and provides an educational supplement to the company's signature Smart Shortlist™ consult.
In a world that has become saturated with technology-related blogs and article databases that typically discuss things like hardware platforms and industry gossip, CTS' manufacturing software blog fills a significant content gap by focusing on the how-to aspects of selecting and implementing ERP software. For example, a recent post by CTS President Sheldon Needle titled, "Manufacturing Software Maintenance Fees – What Will You Get for Your Money?" advises software buyers how to get more bang for their software maintenance buck.
Other posts by Needle, who is the blog's primary author, include "Expensive Lessons in Manufacturing Software Selection and Training" and "Needs Assessment: A Roadmap to ERP Software Selection." The blog will also feature guest posts from other MRP system experts like Linda Ballard, an MBA with manufacturing expertise. Ballard's post, "How to Make Software Implementations Work," talks about project planning, collaboration, meeting business goals and pilot testing.
Since 1983, CTS has been educating software buyers about the risks and benefits associated with various solutions and vendors. The manufacturing blog is another educational channel that companies can utilize to make the best software choice.
Manufacturers looking for MRP software are invited to read CTS' manufacturing software blog, and get their free Manufacturing Software Selection Kit and Smart Shortlist Consult, by visiting the CTS Web site.
ABOUT CTS GUIDES
Established in 1983, CTS was the first company to perform hands-on, independent evaluations of software for the middle market. Since then CTS has helped over 23,000 companies select new software and technology. CTS Guides are also widely used by CPAs, consultants and software resellers to assist their clients.
For more information about CTS, contact Sheldon Needle, President and Founder, at 800-433-8015 or visit http://www.ctsguides.com.
# # #