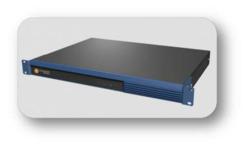 This development is proof once-again that Advantech Wireless is the market leader – First to market with the Most Efficient technologies
Montreal, Canada (Vocus/PRWEB) March 23, 2011
Advantech Wireless, a Canadian-based manufacturer of Satellite, RF and Microwave systems announced today that it has received increased orders relating to the S5420 Multimode DVBS2-SCPC/DVBS2-RCS terminal, a product field proven technology that provides operators ability to offer both dedicated bandwidth and shared subscription bandwidth services on a single platform. Typical SCPC access applications are Video Conferencing and GSM Backhaul that requires clear jitter-free channels, vs transactional or bursty applications such as ATM Banking and Internet Access that can be served with TDMA-RCS access.
Remarkably, Advantech's competition has released a major announcement that they were almost ready to release a similar product and that they are first to market this technology already field proven by Advantech, Whereas announcements like this are misleading has served to validate Advantech's vision and the market need for this product offering and consequently, the market has decided to continue to support Advantech Wireless, as the multimode terminal of choice.
Advantech Wireless first launched its dual mode terminals in 2005, after acquisition of SpaceBridge Networks. S5420 VSAT terminals is the second generation of TDMA (DAMA)/SCPC DAMA, are both DVB-S2 true SCPC enabled and fully DVB-RCS compliant, providing Point-to-Point or Point-to-MultiPoint IP connectivity with industry leading performance at an extremely low price. They are optimized to achieve high-performance and quick response times for enterprise, service provider & governmental applications. Advantech Wireless is still the only manufacturer to offer "real" SCPC and RCS and not simply an emulation like others have in development.
"Bringing TDMA and SCPC together is an industry breakthrough" claimed only recently by our competition. However, Advantech Wireless was the first to market and has many of these multimode terminals operating world-wide in the field for over a five years and more specifically S5420 for over a year! "This development is proof once-again that Advantech Wireless is the market leader – First to market with the Most Efficient technologies", states John Landovskis, the PLM of the VSAT product line. "I would personally like to thank our customers for recognizing our vision and for this unexpected boost in our sales".
The S5420 supports the Advantech Wireless Pay-As-You-Grow™ concept. The S5420 typically is deployed as an SCPC terminal at remotes, in conjunction with DVB-S2 Forward Link Sub-System (FLSS) and Continuous Carrier Multi-Channel Demodulators (CC-MCD), available in cost effective 2, 4, 8, or 16 channels. As the network grows, the hub can be upgraded to add full DVB-RCS compliant operation with the addition of a DVB-RCS Return Link Sub-System (RLSS), while remote terminals could now be programmed from the Hub to operate in either mode, based on actual traffic patterns. No hardware modifications or upgrades of the FLSS or terminals are necessary. The terminal switching from one mode to other and back can be completely transparent to the end user.
About Advantech Wireless
Advantech Wireless, an ISO 9001: 2008 certified corporation, is shaping the world with leading-edge wireless broadband communications. Since 1988, Advantech Wireless manufactures and deploys networking solutions for broadband connectivity, broadcast solutions and backhaul requirements using satellite and terrestrial wireless communications. Products include: Terrestrial Microwave Radios, Antenna Controllers, Deployable Antennas, SSPA's, Block-up Converters, Frequency Converters, Satellite Modems and VSAT (DVB-RCS NG) Hubs & Terminals. For further information please visit the company's web site at: http://www.advantechwireless.com
###