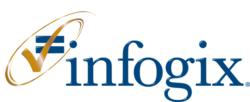 Naperville, IL (Vocus/PRWEB) March 23, 2011
QAI Global Institute will be hosting the Quality Engineered Software and Testing Conference (QUEST) on April 4-8, 2011, in Boston, MA. The QAI conference will provide classes, tutorials, educational sessions, hands-on workshops, discussion groups, and networking events for quality and testing professionals from around the world.
During the Friday sessions, Infogix executive Daniel Dopp will present, "Parallel Data Testing: The Next Frontier of Quality Assurance," from 11:00AM-12:00PM.
During this workshop, Dopp will educate the audience on how Parallel Data Testing (PDT) is the most efficient and effective approach to ensure data quality. The workshop will cover PDT concepts and framework, common PDT controls, and a case study in which attendees participate in a facilitated discussion on the PDT requirements.
During the session, attendees will learn:
• An Enterprise Level Testing Framework for ensuring data integrity
• Types of information controls required to prevent and detect data errors during the testing/movement process
• The cost benefit analysis of performing PDT
To Register: Click Here
Daniel Dopp supports business development efforts at Infogix. With over 13 years experience in the automated controls industry and an additional 10 years in the quality assurance market, he focuses on educating audiences on the steps they can take to ensure the accuracy of their critical business information. Dopp has special expertise in the Insurance and Healthcare industries. He has also recently spoken at The Chicago Quality Assurance Association and The Quality Assurance International conferences.
About Infogix, Inc.
Many of the world's largest enterprises depend on Infogix Controls to eliminate information errors. Infogix Controls are independent, automated and continuous. They can be deployed enterprise-wide across applications, platforms, and business processes. Infogix offers a powerful portfolio of software products and services (Infogix Controls Solutions) to monitor, detect, and prevent information errors. Since 1982, Infogix has been providing Infogix Controls Solutions to Global 2000 enterprises. Millions of Infogix Controls continuously monitor and assure the integrity of information in hundreds of enterprises each day. For more information, call +1.630.649.6800 (U.S, Canada, and International), or visit http://www.infogix.com today.
###