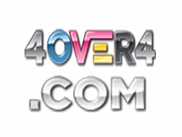 We have always provided a vast library of free print design templates for the most popular design programs. This however takes it several steps further actually demonstrating the creative graphic design process in motion
Astoria, NY (Vocus/PRWEB) March 23, 2011
4OVER4.COM, one of the pre-eminent New York printers and pioneer online printing company, has announced the production of its new "Budding Designers" Online Video Series. The company is known for contributing positively to the environment and to society, and was previously noted for its "Blog Sponsorship Program", which it used as a platform for encouraging blog-based social networking as a tool for synergy-building among small businesses. 4OVER4.COM has now come out with a new program which will feature a series of online videos that will serve as an educational and informational resource to guide new graphic designers on the basics of creating effective designs for print. The videos will also introduce the amateur graphic designers to the vast collection of free design templates available on the 4OVER.COM site, which they can download and use for their printing projects.
The new project is the first of its kind by 4OVER4.COM but the trend is not unprecedented for the company. 4OVER4.COM is known for its progressive use of technology in its social and environmental campaigns, and the company's website (which is fully e-commerce compatible and manages its order processing, workflow and products system dynamically through an interactive interface while still satisfying the effective product marketing and corporate advertising goals of corporate website design) is a prime example of how technology can be successfully combined with business objectives and a testament to the company's strong focus on technology.
The new soon-to-be-released videos, which are currently under production, will focus on the key aspects of creating effective designs for print. New designers stand to gain a lot from these videos, as they will not only learn how to best direct their creative energies towards achieving professional-grade designs, but will also benefit from the vast wealth of experience of an industry leader in design and printing.
Observers from graphic design backgrounds will agree that this resource provided by 4OVER4.COM and the decision to make a substantial investment in the development of amateur graphic design talent is timely and particularly commendablewith the videos, tutorials and resources such as design templates being delivered at no cost to amateur graphic designers.
The 4OVER4.COM online informational videos program is also innovative in the sense that it will use online streaming video technology which is typically used for entertainment, news or commercial content delivery to provide a comprehensive digital video library of rich informational resources which are specifically directed towards budding graphic designers. The videos will be freely accessible and students of graphic design can conveniently access the material and derive maximum benefit from this design tutorship package. The series of videos will present easy step by step visual guidance to students of graphic design on the process of creating a design for print from scratch, literally taking you from a blank template through the process of creating a unique design and a print ready file.
The program also affords new designers the opportunity to get exclusive and in depth information about the free printing resources available to them on the 4OVER4.COM website. 4OVER4.COM is an online printing company that offers free expert file review and free online proofs without any obligation to purchase, and in line with this philosophy, the company is now providing amateur graphic designers free design templates which they can use for all their printing projects including flyer printing, booklet printing, label printing, catalog printing, sticker printing, and so much more.
4OVER4.COM has been around since 1999, and continues to provide expert design and printing services to thousands of satisfied customers. The company continues to grow and expand its printing services and product offerings on a daily basis.
"Our new 'Budding Designers' Online Video Series project is certainly a step in the right direction. We are happy and excited to get started on production. We have always provided a vast library of free print design templates for the most popular design programs. This however takes it several steps further actually demonstrating the creative graphic design process in motion as well as taking you through the use of our templates and preparing a design for print. A unique design is created on video using Adobe Illustrator, Indesign, Photoshop and Quark Express. In addition there will be a video for every print product that 4OVER4 produces, from custom labels to poster printing and everything in between," states a company spokesperson.
The 4OVER4.COM "Budding Designers" videos will be accessible at no cost with videos being added on a rolling basis. The first set of videos is scheduled for release in April of 2011. Interested parties can visit 4over4 (dot) com for more information. Users can also download over 600 Free Design Templates (available in a variety of popular formats - including Adobe PhotoShop, Adobe Illustrator, In Design and Quark Express) and learn more about how they work and how to apply them towards their design projects by visiting 4OVER4.COM. Some of the most popular templates for download include those for brochure tri fold, 11x17 printing, and labels print.
About 4OVER4.COM
4OVER4.COM a pre-eminent New York City printing firm is a Green Printing Company based in Astoria, New York, and one of the first online printing companies in the United States. 4OVER4.COM provides unmatched technical and customer support and instant online pricing and ordering for full color printing services. Since 1999, 4OVER4.COM has offered free expert file review and free online proofs without any obligation to purchase. As a company, we are strongly oriented towards sustainable environmental renewal, and we are happy to lead the way with environmentally and socially responsible printing practices and projects.
# # #