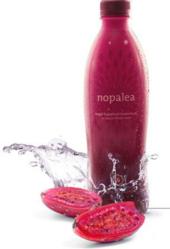 Scottsdale, Arizona (PRWEB) March 28, 2011
Nopalea, a delicious wellness drink from TriVita, helps the body reduce inflammation naturally. It contains nutrients proven to help the body reduce inflammation; people who have consistently taken Nopalea as part of an anti inflammatory diet have reported a wide range of benefits, including reduced body and joint pain, improvements in skin conditions and improvements in breathing.
Inflammation can affect any part of the body: inflamed gums, inflammation of the stomach, inflammation of the liver, eye inflammation, inflammatory arthritis, lung inflammation, muscle inflammation and so on.
Inflammation is the immune system's response to injury, whether from trauma, infection, genetic abnormalities, deficiency, metabolic disorders or other causes. When an injury occurs, white blood cells reach the injury site and begin destroying the damaged cells, while sending chemical signals for more help. Unstable molecules called free radicals are part of this process and help attack the damaged area. Inflammation may show itself as redness, swelling, heat, pain and/or loss of function.
Eventually, the damaged cells are eliminated and inflammation recedes. However, sometimes the immune systems malfunctions, and inflammation does not stop. As a result, healthy cells are damaged, which leads to chronic inflammation. This endless cycle of inflammation is called chronic inflammation. Chronic inflammation can affect vital body systems including the heart, arteries, lungs, airways, stomach, esophagus, intestines, stomach, other major organs and in body cells.
Chronic inflammation may manifest itself as ongoing body, joint or muscle pain, breathing difficulties, heart health problems, stomach and digestive upsets and fatigue. Sometimes, chronic inflammation cannot be felt or seen, but is damaging nonetheless. Chronic inflammation has been linked to numerous serious health conditions, including many that affect the heart and brain. Lifestyle conditions such as poor diet, overweight, stress, lack of physical activity, exposure to toxins and smoking can also contribute to chronic inflammation.
Now there is a natural way to help the body reduce inflammation. Nopalea by TriVita was designed to be a solution to chronic inflammation. It contains powerful anti-inflammatory nutrients that come from the fruit of the Nopal cactus. These nutrients, called betalains, have been shown to help the body naturally reduce inflammation.
TriVita launched Nopalea in June 2009, and it has since become their best-selling product. TriVita is a Scottsdale-based wellness company that encourages people everywhere to experience wellness®: physically, emotionally and spiritually. Learn more about Nopalea at nopalea.com.
# # #