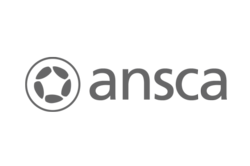 Palo Alto, CA (Vocus/PRWEB) March 23, 2011
Since the start of 2011, less than three months ago, apps made with Ansca Mobile's Corona SDK™ development framework have surpassed 10 million downloads in Apple's App Store. In addition, Apple has chosen dozens of Corona-made apps as "New & Noteworthy" and many others have topped App Store and other stores' charts around the world, including hits like BubbleBall (#1 free iPhone app in the US), The Secret of Grisly Manor (currently #9 top paid app on the Amazon App Store), Float (#1 Top Kids Game in 38 countries), Siege Towers For Two (#1 Free iPad App in Germany and China), ROBOT 99 (#3 Top Paid Family Game in Taiwan), Blöki (#1 Top Free Education iPad App in the U.S.), and multiple apps by Czech-based educational software studio Terasoft (#1, 3, 4, and 5 in Top Paid iPad Apps in the Czech Republic).
In response to this explosive success and in order to further encourage the growth of its ecosystem, Ansca Mobile is introducing Premium and Enterprise Support for Corona SDK developers. Ansca Mobile's new support offerings will allow developers and studios to have guaranteed access to expert engineers for troubleshooting and consultation, allowing them to build and publish their apps at an even faster pace.
"Until now, developers have relied on our community to deal with support issues. Given the high engagement levels in our forums, this has worked well," explains co-founder Carlos Icaza. "However, we are now seeing growing demand by developers, studios and digital agencies for a higher level of support. With our new Premium and Enterprise Support, we are giving these developers guaranteed access to Corona SDK experts. We look forward to seeing their projects accelerate even further!"
Details on Ansca Mobile's Premium and Enterprise Support are available at: http://www.anscamobile.com/corona/support/. Corona SDK on Mac or Windows is free to use for an unlimited trial and allows developers to build to their own devices. Subscription options allow developers to publish to the Apple App Store and/or Android Market.
About Ansca Mobile
Ansca, Inc. (http://www.anscamobile.com) is a venture-backed Palo Alto, CA-based mobile development company founded by two former Adobe mobile engineers who previously led the Adobe Flash Lite engineering team. Their Corona SDK software development kit empowers developers of all backgrounds to create graphically rich games and applications for Apple's iOS and Google's Android mobile platforms.
###