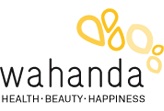 ...the stress of carrying around that baby bump can put pressure on the body leaving pregnant ladies tired and in need of some serious pampering
(Vocus/PRWEB) 25 March 2011
Baby bumps seem to be all the rage amongst celebrities at the moment with Natalie Portman, Victoria Beckham and Holly Willoughby all awaiting on their new little arrival. One thing is for sure, they all look as glam as ever and beaming with that pregnancy radiance. From attending the Oscars to doing everyday chores these glamorous glowing women still make girls envious everywhere but of course they have down days just like the rest of us. All the stress of carrying around that baby bump can put pressure on the body leaving pregnant ladies tired and in need of some serious pampering but with a little help from Wahanda, treating a pregnant friend or family member to some indulgence needn't cost a fortune.
Here are some of Wahanda's top extra special treatments to help those who are expecting a new addition to the family this year.
Elemis Nurturing Massage for Mother To Be at The New Leaf Spa at Clumber Park Hotel & Spa - £70
Depending how far along the pregnancy is, this massage is adapted to suit every mum-to-be's needs. The inspirational therapy connects mother and baby through the power of touch working with two heartbeats as one. Specialised positioning on the unique Elemis beanbag is used to ensure the ultimate in safety, comfort and relaxation. This will also help relieve tension in the back, alleviating swelling in the hands and feet whilst easing the mind and uplifting the spirit.
COMO Shambhala Mum-to-Be Reviver - £110
On arrival you will receive a ginger and manuka Tea which is COMO Shambhala's signature soothing fresh tea. This treatment undergoes a one-hour full body and relaxing facial massage surrounded by support cushions to ensure complete comfort - Then followed by either a COMO Shambhala Cuisine lunch or Afternoon De-Light tea to feed the both mother and child. A complimentary COMO Shambhala Mum-to-Be essentials gift set will be given to you to take home.
New Mother Cocoon at The Dorchester Spa - £110
Give the skin some special attention after the stresses of pregnancy with this nourishing treatment. An olive grain body exfoliation polishes the skin in preparation for layers of damask rose gel, oil and cream. The lucky mummy will be cocooned in a warming wrap and will also receive an Ayurvedic scalp massage which promotes healthy hair growth (This treatment is suitable from the 12th week of pregnancy and for nursing mothers).
Wahanda.com also has luxurious spa gift certificates from £25 available to redeem at over 700 spas and salons nationwide, with guaranteed next day delivery.
Visit wahanda.com for more info.
About Wahanda:
If the Internet had a speed dial button for health, beauty and wellness, Wahanda would be number one. Wahanda is doing for wellbeing what Amazon did for online retailing – providing an intuitive and easy-to-use website to learn about treatments (everything from acupuncture, facials and massages to Pilates, nutrition and personal training), share ratings and reviews, and book the hottest deals, gifts and offers from the most comprehensive listing of spas, salons, studios and fitness centres across the globe, all with the simple click of a mouse.
Wahanda currently represents over 170,000 businesses and 10,000 therapists worldwide. Wahanda is a Native American word that means The Great Spirit & Creator.
###