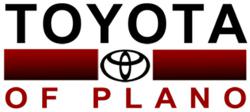 Dallas, TX (Vocus/PRWEB) March 23, 2011
Toyota of Plano, a family owned and operated Toyota dealership, offers its deepest condolences to their suffering Toyota brothers and sisters in Japan in the wake of the disastrous earthquake, tsunami, and now nuclear concerns.
On March 11, a catastrophic earthquake crumbled much of Japan. Toyota Motor Corporation has offered 300 million yen (approximately $3.75 million) to support relief efforts in the country.
"We are 110% behind our Toyota brothers and sisters in Japan," said Steve Mares, General Manager for Toyota of Plano. "Our brand was born in Japan and has grown to become an internationally recognized auto brand. Our thoughts and prayers go out to all the people in Japan affected by this recent catastrophe."
Twelve different models of Toyota vehicles are made in the U.S. so North American inventories are largely unaffected.
Toyota of Plano's first concern is for the safety and well-being for the people in Japan. The Dallas dealership mourns with their Toyota family overseas and stands beside them in this extremely difficult time.
About Toyota of Plano:
Toyota of Plano (http://www.toyotaofplano.com) is a family owned and operated establishment which has served the city of Plano for over 20 years. It is an active member of the Plano Chamber of Commerce and a founding sponsor of the Plano Independent School District Athletic Program. It has an ongoing commitment to local residents and business owners by providing the highest level of customer service.
###