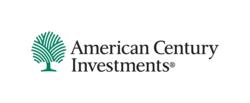 "More financial professionals see social media as an emerging trend with future potential for their business."
Kansas City, MO (Vocus/PRWEB) March 23, 2011
Even though many financial intermediaries are still "lurking in the shadows" and trying to understand the value of social media, most are participating regularly, according to American Century Investments' second annual Financial Professionals Social Media Adoption Study.
Half of the financial services professionals (including financial planners, brokers and registered investment advisors) participating in the study indicated they have moderate or extensive experience with social media. Most (86%) have a business or personal profile/account and roughly 43% regularly participate regularly in at least one medium. Nearly 10% characterized themselves as "social media addicts."
Not surprisingly, social media usage and experience among financial professionals is growing, according to Jennifer Sussman, director, Online Marketing and Experience for American Century Investments. "We saw a significant increase in usage in this year's study participants – 86% -- versus last year's at only 73%," Sussman said. "More financial professionals see social media as an emerging trend with future potential for their business."
The research examined attitudes toward and usage of social media such as Facebook, LinkedIn, YouTube, Twitter and MySpace.
Again this year, Facebook had the highest percentage of respondents with accounts at 71% (vs. 55% in 2010) and LinkedIn retained the second place spot with 55%, versus 45% in 2010.
General Findings – Social Media Business Users
Of the financial professionals who use social media for business purposes, more than half (55%) do so at least several times a week; almost one quarter (24%) use it daily.
Similar to 2010, top business uses continue to include monitoring industry and market news, researching people such as prospects, contacts and current clients, and reading expert commentary and insights.
In terms of planned business uses for social media, many combined mentions in the 2011 study were significantly higher than last year: maintaining a professional blog increased to 18% from 8%; using social media for customer feedback jumped to 21% from 12% and sharing best practices went to 18% from 12%.
Concerns About Using Social Media
Regulatory or compliance issues continued to lead concerns for using social media, but dropped this year to only 38% from 47% last year. However, the percentage of financial professionals concerned about a potential privacy breach increased to 26% from 21%. Also, respondents reporting that their single biggest concern dealt with technology or security issues rose from 2% to 6%.
Additionally, more than half (53%) of study participants indicted that their firm has a social media policy or guidelines. "This tells us that firms are increasingly recognizing usage trends and the associated risk, and working to ensure financial professionals are compliant with industry regulations," Sussman said.
Attitudes and Overall Value – Trending Upward
Roughly 45% of respondents were generally positive when asked about the overall value of social media as a potential tool to grow their business. Fewer than one-fifth expressed a negative opinion; the rest were either neutral, mixed or didn't use it and had no opinion.
Although few study participants ranked social media as having "high business value," those who ranked it highly increased this year over last: 13% in 2011 versus 8% in 2010.
Also trending higher were the number of financial professionals who feel that social media is an "emerging trend with significant future potential," coming in at 56% this year, versus 44% last year.
Asset Managers' Use of Social Media
Attitudes and opinions regarding asset managers' use of social media to engage financial professionals are significantly more positive this year than last. Nearly half (48%) expressed positive comments such as "good idea," "interesting" and "important." Also, 31% of this year's study participants believe social media is a wise use of time and resources – up from 21% last year – and 57% indicated that asset managers are smart to explore social media versus 41% last year. Additionally, 24% felt that leading asset management firms are using social media to their advantage, versus 11% last year.
Concerning the types of information respondents want to receive from asset managers, more than one-fifth indicated updates, alerts and real-time information were most important. Information regarding trends, insights, expert commentary and news also was mentioned by a number of participants.
"These findings indicate an increased desire on the part of financial professionals to receive useful, relevant information from their asset managers, and certainly an opportunity for asset managers to deliver," said Sussman.
Many advisors report having a number of "friends" or "followers," depending upon the medium. More than 60% of Facebook users, more than 40% of MySpace users and more than 30% of both LinkedIn and Twitter users report 101 or more friends or followers.
Additionally, more than half of the respondents use a mobile device – including smartphones and iPads – to access social media.
Survey Background
The results of American Century Investments' second annual Financial Professionals Social Media Adoption Study were drawn from online surveys of 303 financial professionals who are employed as financial advisors, brokers or registered investment advisors. Survey participants were members of Research Now (formerly e-Rewards), the largest "by-invitation-only" online research panel provider. Meridian Marketing handled data collection and data weighting functions. Study participants averaged 14 years in the financial industry; roughly two-thirds were male and the average age was 44.
About American Century Investments
American Century Investments is a leading privately-held investment management firm, committed to delivering superior investment performance and building long-term client relationships since 1958. Serving investment professionals, institutions, corporations and individual investors, American Century Investments offers a variety of actively managed investment disciplines through an array of products including mutual funds, institutional separate accounts, commingled trusts and sub-advisory accounts. The company's 1,300 employees serve clients from offices in New York; London; Hong Kong; Mountain View, Calif. and Kansas City, Mo. James E. Stowers Jr. is founder of the company, Jonathan S. Thomas is president and chief executive officer and Enrique Chang is chief investment officer. Through its ownership structure, more than 40 percent of American Century Investments' profits support research to help find cures for genetically-based diseases including cancer, diabetes and dementia.
Before investing, carefully consider a fund's investment objectives, risks, charges and expenses. Go to americancentury.com for a prospectus or summary prospectus containing this and other information. Read it carefully.
American Century Investment Services, Inc., Distributor
©2011 American Century Proprietary Holdings, Inc.
# # #