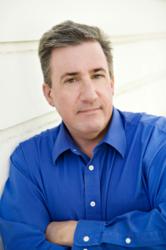 Everyone really stepped up to come out and make sure we had the extra units we needed.
Livermore, CA (Vocus/PRWEB) March 24, 2011
Livermore's WSI Internet Consulting & Education and Asbury United Methodist Church were recently honored by the American Red Cross for their efforts to help increase the nation's blood supply.
Severe weather on the East Coast caused the cancellation of more than 850 blood drives in January and February – resulting in the loss of more than 33,000 scheduled blood donations. As a result, the Red Cross asked drive sponsors to expand their scheduled drives in February and March to help replenish the nation's inventory of blood.
Thomas Petty of WSI sponsors the Livermore Community Blood Drive at Asbury United Methodist Church. Petty answered the Red Cross' call for more blood by agreeing to increase the goal of the Feb. 18 blood drive by 10 percent. The hard work and extra effort that was put into the drive paid off as the Red Cross ended up collecting 70 pints of blood, 11 percent more than the original goal of 63.
Petty said, "We promoted the drive heavily on Facebook and other social media channels, and it paid off. Livermore is a tight-knit community and even though it was a rainy day, everyone really stepped up to come out and make sure we had the extra units we needed."
All "Recovery 2011" blood drives nationwide that exceeded goal by at least 10 percent were listed in a full-page ad in USA Today on March 17.
"The Red Cross is extremely grateful to Tom [Petty] for responding to our appeal for increased blood donations," said Sara O'Brien, communications manager for the American Red Cross Northern California Blood Services Region. "We know how difficult it is to recruit additional blood donors, and everyone involved in the Livermore drive showed their commitment to helping save lives."
The Livermore Community Blood Drive is held every eight weeks at Asbury United Methodist Church (4743 East Avenue). The next drive will be held on April 22 from 1 p.m. to 7 p.m. Interested blood donors can call 1-800-RED CROSS (1-800-733-2767) to schedule an appointment.
###