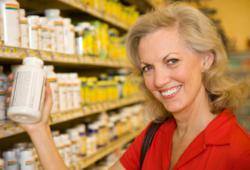 Washington, DC (Vocus/PRWEB) March 24, 2011
The Wellness Store announces a new section to their website focused on health supplements that are reported to boost or control immune responses. Immune modulation is a balancing act between an aggressive immune system that knows when to react and a moderate response to allergens and other environmental irritants. Building on many years of practice experience the Immune health products will help provide both proven and the latest in healthy [Immune modulator supplements.
The Wellness Store will offer Immune Modulator supplement products from BioImmune, Immune Option, which provides the immune modulating nutraceuticals with many additional beneficial nutrients as well.
These nutrients, like Co-enzyme Q10, Grape Seed extract, Alpha Carotene, Beta-Carotene, Vitamin E, non-corn derived Vitamin C, Germanium Sesquioxide, N-acetyle Cysteine, Glutathione, Selenium, Bioflavonoid Complex and Turmeric provide antioxidant benefits. BioImmune's Immune Option offers far more in 7 organic mushroom extracts that help strengthen the immune system.
Prima Uña De Gata, by Allergy Research Group is another supplement that may provide immune support in some patients and will be offered by the Wellness Store for use by patients. It contains an extract of bark from Uncaria Tomentosa, or 'Cat's Claw,' a woody vine growing in South America.
These products are meant to enhance a patient's care under medical supervision and not as a replacement for seeking medical care. Product use statements have not been evaluated by the U.S. Food and Drug administration. These products are not intended to diagnose, treat, cure, or prevent any disease.
About NIHA Wellness Store
The Wellness Store complements the NIHA Health practice by providing timely delivery of natural health products online and at its headquarters in Washington D.C. The Wellness Store can be accessed at http://products.nihadc.com
About National Integrated Health Associates
National Integrated Health Associates, NIHA, is a leading integrative medical and dental center. Integrative medical doctors, biological dentists, naturopaths and health practitioners blend traditional western medicine and complementary and alternative medicine therapies in order to maximize the healing potential of the patient. The integrative medicine model treats the whole person (body, mind, and spirit) and considers factors such as nutrition, lifestyle, dental issues and stress to be important in the management of overall health. http://www.nihadc.com
# # #