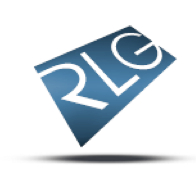 New York, NY (Vocus/PRWEB) March 28, 2011
DePuy, a Johnson & Johnson company, recalled its ASR devices globally after the National Joint Registry of England and Wales made public data showing that, within five years, about 12% of recipients of the hip resurfacing system and about 13% of recipients of the acetabular system needed corrective surgery. More recent reports suggest that the failure rate might be much higher, however—possibly as high as 49%.
DePuy does not have records of the recipients of its ASR hips. When the company issued the recall, it notified orthopedic doctors and surgeons worldwide, recommending that the physicians in turn contact their patients. But if a recipient of a DePuy device has moved since surgery (without providing a new address to his or her former doctors), is unaware of the hip replacement recall, and is not yet experiencing any pain, that victim might not seek medical advice, which could hamper his or her ability to be treated promptly and to make a timely claim for compensation against DePuy.
The obvious problem with the ASR system is that its components come loose, causing those with an ASR device implanted to experience swelling and to feel excruciating hip, thigh, and groin pain when walking, rising from a seated position, or even just placing weight on the replaced hip. Less obvious, though, is the problem that when these metal-on-metal implants deteriorate, they deposit microscopic flakes of toxic metal into a recipient's bloodstream, which circumstance can lead to the growth of lesions and pseudotumors. Thus recipients of ASR devices might be poisoned by their implants without knowing it.
Accordingly, the Rottenstein Law Group is imploring anyone with a friend or relative who has received a hip replacement device since 2003 to reach out to that person and recommend that he or she consult a physician immediately and then speak to a qualified personal injury lawyer.
The Rottenstein Law Group maintains a DePuy ASR Hip Replacement Recall Information Center at http://www.depuyhipreplacementlawsuit.com. The site has features that allow for easy email sharing, including links for automatic posting on Facebook and Twitter, specifically to enable visitors to spread the word about the DePuy ASR recall.
About THE ROTTENSTEIN LAW GROUP
The Rottenstein Law Group is a New York-based law firm that represents clients in mass tort actions. The firm was recently founded by Rochelle Rottenstein, who has more than two decades of experience as a lawyer, to represent clients in consumer product injury, mass tort, and class action lawsuits in a compassionate manner. http://www.rotlaw.com
Contact:
The Rottenstein Law Group, LLP
Rochelle Rottenstein, Esq.
1259 Veeder Drive
Hewlett NY 11557
(212) 933-9500 (office phone)
(212) 933-9980 (facsimile)
http://www.rotlaw.com
###