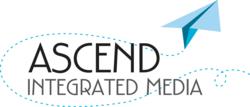 Ascend was able to assist us in developing this exciting app that helps not only find homes for pets but also allows us to communicate about our other programs, events and even allows users to donate to our cause. — Cynthia Smith, president, Wayside Waifs
Overland Park, KS (Vocus/PRWEB) March 24, 2011
Ascend Integrated Media LLC, and its operating brand Ascend Media, announces the launch of its first mobile app for a nonprofit client — Kansas City's largest pet adoption and animal rescue, Wayside Waifs. The mobile app provides the user with an adoption tool that allows them to search and find their next pet and stay up to date on the organization's events and communications. The app provides users with complete and up-to-the-minute adoptable pet information including breeds, age, photos and other highlights. Users of the mobile app also can learn how to volunteer or take advantage of other programs and services provided by the organization.
"We are excited to debut what is a first in the Kansas City area for an animal shelter. Our app provides an opportunity to connect with the community and broadens our ability to find homes for our rescues," said Cynthia Smith, president, Wayside Waifs. "As a no-kill shelter, finding suitable homes for our pets is of utmost concern for us. Ascend was able to assist us in developing this exciting app that helps not only find homes for pets but also allows us to communicate about our other programs, events and even allows users to donate to our cause."
Eric Jacobson, vice president media development for Ascend, explains why it is important for the custom content marketing firm to provide mobile marketing solutions for its nonprofit clients. "Wayside has always been innovative and proactive with its communications and outreach programs. We are pleased to design an app that will undoubtedly further strengthen engagement with their donors, volunteers and clients," he said. "Broadening Wayside's communication to include mobile also will allow the organization to reach new audiences, which will likely increase volunteers, donations and adoptions. We are proud to partner with such an important part of the Kansas City community."
The app is available in all smartphone mobile app stores or by typing wayside.mwap.at into your smartphone mobile browser.
About Ascend Integrated Media — Ascend Integrated Media LLC, and its operating brand Ascend Media, is a custom media company that was established in 1982 in Overland Park, Kan. Ascend Integrated Media is uniquely positioned to work with companies to develop and produce brand-enhancing communications products. The company engages on behalf of the client to create and manage print and digital content associated with marketing, branding and social media initiatives. Ascend's suite of fully integrated products and services includes print and digital magazines, newspapers, newsletters, membership directories, product buyers' guides, exhibit guides and maps, hotel door-drop services, health care study guides, patient care information, event-related websites, smartphone and client-specific handheld device application development, as well as social media account management and targeted text and text couponing services.
About Wayside Waifs — Wayside Waifs is committed to finding homes for all adoptable pets. Wayside Waifs is the largest pet adoption center in Kansas City, placing more than 5,000 animals each year in loving forever homes. Wayside does not euthanize adoptable animals, and there are no time limits for animals in Wayside Waifs' care. Only animals suffering from significant medical issues or those that pose a danger are humanely euthanized. Wayside Waifs is proud to be a part of Kansas City's no-kill community.
Media Contact: Ascend Integrated Media: Ashley Puderbaugh, apuderbaugh(at)ascendintegratedmedia(dot)com
###