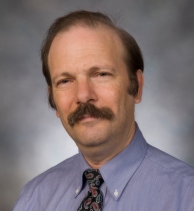 Los Alamitos, CA (Vocus/PRWEB) March 24, 2011
Rice University computer scientist Moshe Vardi has been named the winner of the IEEE Computer Society's 2011 Harry H. Goode Award.
Vardi, Rice's Karen Ostrum George Professor in Computational Engineering and director of Rice's Ken Kennedy Institute for Information Technology, is a renowned logician and member of the National Academy of Engineering. He also holds the post of editor-in-chief of the Association of Computing Machinery's Communications of the ACM.
The Goode Award was established to recognize achievement in the information-processing field -- either a single contribution of theory, design, or technique of outstanding significance; or the accumulation of important contributions on theory or practice over an extended period. Vardi was honored for his "fundamental and lasting contributions to the development of logic as a unifying foundational framework and a tool for modeling computational systems."
Logic, which is sometimes called "the calculus of computer science," is fundamental to research areas such as artificial intelligence, computational complexity, distributed computing, database systems, design verification, programming languages and software engineering. Using logic as a framework, Vardi has cultivated research in intelligent databases, multi-agent systems and automated reasoning.
Vardi earned his doctorate from the Hebrew University of Jerusalem in 1981 and is the author and co-author of approximately 400 articles and two books, "Reasoning about Knowledge" and "Finite Model Theory and Its Applications." He was honored with the 2010 Outstanding Contribution to ACM Award for his leadership, including the organization of an influential 2006 report on overseas job outsourcing in the software industry. The report dispelled some myths about software offshoring and reinforced the case that computing plays a fundamental role in defining success in a competitive global economy.
Vardi's other awards include the 2010 Distinguished Service Award from the Computing Research Association, the 2000 Goedel Prize for outstanding papers in the area of theoretical computer science and the 2008 ACM Presidential Award. He is a member of the American Academy of Arts and Science, the European Academy of Sciences and the Academia Europea; and he is a Guggenheim Fellow and a fellow of IEEE, the ACM, the American Association for the Advancement of Science and the Association for the Advancement of Artificial Intelligence.
Further information about the Goode Award, including a list of past recipients, can be found at: http://www.computer.org/portal/web/awards/harrygoode.
About the IEEE Computer Society
With nearly 85,000 members, the IEEE Computer Society is the world's leading organization of computing professionals. Founded in 1946, and the largest of IEEE's 38 societies, the Computer Society is dedicated to advancing the theory and application of computer and information-processing technology. The Society serves the information and career-development needs of today's computing researchers and practitioners with technical journals, magazines, conferences, books, conference publications, certifications, and online courses. For more information, visit http://www.computer.org
About Rice University
Located on a 285-acre forested campus in Houston, Texas, Rice University is consistently ranked among the nation's top 20 universities by U.S. News & World Report. Rice has highly respected schools of Architecture, Business, Continuing Studies, Engineering, Humanities, Music, Natural Sciences and Social Sciences and is known for its "unconventional wisdom." With 3,485 undergraduates and 2,275 graduate students, Rice's undergraduate student-to-faculty ratio is less than 6-to-1. Its residential college system builds close-knit communities and lifelong friendships, just one reason why Rice has been ranked No. 1 for best quality of life multiple times by the Princeton Review and No. 4 for "best value" among private universities by Kiplinger's Personal Finance. To read "What they're saying about Rice," go to http://futureowls.rice.edu/images/futureowls/Rice_Brag_Sheet.pdf.
###