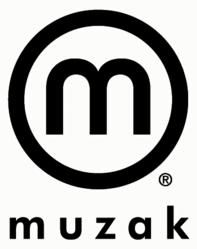 Together Mood Media and Muzak will have an extensive music library that includes 1.7 million rights-included tracks and more than 30,000 original recordings, which means customers will benefit from greater product choice.
Charlotte, NC (Vocus/PRWEB) March 24, 2011
Muzak Holdings LLC ("Muzak"), a premier provider of music, messaging and video for business, today confirmed that it has entered into a definitive agreement to be acquired by Mood Media Corporation (TSX:MM/ LSE AIM:MM), a leading in-store media specialist, for an enterprise value of up to approximately US$345 million.
Mood Media's acquisition of Muzak will create a global in-store media provider servicing over 470,000 commercial locations in over 39 countries. In the U.S., the combined business will serve over 200,000 national and 100,000 franchisee locations. The combined customer base will include more than 850 U.S. and international brands in diverse market sectors that include retail (food, fashion, cosmetics), leisure and hotels, oil and gas, telecommunications, financial institutions, and fast food. Together Mood Media and Muzak will have an extensive music library that includes 1.7 million rights-included tracks and more than 30,000 original recordings, which means customers will benefit from greater product choice.
The company intends to maintain a significant presence in the Charlotte, North Carolina area, with its U.S. headquarters in Fort Mill, South Carolina.
In the transaction, the outstanding indebtedness of Muzak will be repaid in full at the closing and Mood Media will acquire the outstanding equity securities of Muzak through a merger of Mood Media's wholly owned subsidiary with and into Muzak in which preferred unit holders will receive a cash payment equal to 80% of the redemption value of the preferred units at the closing. Additional merger consideration, which is not expected to exceed approximately US$60 million in the aggregate, may be payable following closing first to preferred unit holders, in an amount not expected to exceed approximately US$19 million, with the remainder payable to common unitholders, in each case contingent upon certain events, including, among other things, the performance of Muzak in the three years following the closing. These potential payments are subject to contingencies and there can be no assurance that any such amounts will in fact be payable. The acquisition remains subject to customary closing conditions, and expected to be completed in the second quarter of 2011.
About Muzak
For over 75 years, Muzak has been at the forefront of the sensory branding industry. By acquiring, designing and delivering rich media-based solutions to clients worldwide, its services reach 100 million people every day. Through a national sales and service network, Muzak designs, delivers and installs custom music, voice messaging, Digital Signage networks, leading drive-thru equipment and professional sound systems to a variety of clients in multiple industries including retail, hospitality and restaurant.
For more information, visit http://www.muzak.com
About Mood Media Corporation
Mood Media Corporation (TSX:MM/ LSE AIM:MM) is a leading in-store media specialist that uses a mix of music, visual and scent media to help its clients communicate with consumers with a view to driving incremental sales at the point-of-purchase.
Operating through its two principal divisions; In-Store Media and Retail Point-of-Purchase, Mood Media Corporation works with more than 800 retail chains in more than 30 countries throughout North America, Europe, Asia and Australia.
Mood Media Corporation was formed in June 2010, following the acquisition of Mood Media Group SA by Fluid Music Canada, Inc. Through its subsidiaries Mood Media, Somerset Entertainment and Trusonic Inc., Mood Media Corporation is driving growth of in-store media solutions across multiple markets.
Mood Media Corporation operates an international in-store media and music retail business with an extensive geographic footprint and a broad client base including several multinational blue chip organizations.
For more information on Mood Media Corporation visit http://www.moodmedia.com.
Forward Looking Statements
Information set forth herein contains "forward-looking statements" as defined in the Private Securities Litigation Reform Act of 1995, which involve a number of risks and uncertainties. Muzak cautions readers that any forward-looking information is not a guarantee of future performance and that actual results could differ materially from those contained in the forward-looking information. Such forward-looking statements include, but are not limited to, statements about the benefits of the business combination transaction involving Muzak and Mood Media, including future financial and operating results, the combined company's plans, objectives, expectations (financial or otherwise) and intentions and other statements that are not historical facts. The following factors, among others, could cause actual results to differ from those set forth in the forward-looking statements: the risk that the businesses will not be integrated successfully or such integration may be more difficult, time-consuming or costly than expected; disruption from the proposed transaction making it more difficult to maintain relationships with customers, employees or suppliers; general economic conditions that are less favorable than expected; and competition in the markets and industries in which Muzak participates. Muzak disclaims any obligation to update and revise statements contained in these materials based on new information or otherwise.
This communication does not constitute an offer to sell or the solicitation of an offer to buy any securities or a solicitation of any vote or approval.
###