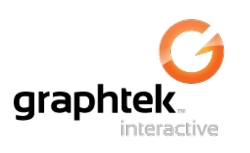 Palm Desert, CA (Vocus/PRWEB) March 26, 2011
Benchmark Capital Partners, LLC, Palm Desert, CA has recently retained the professional services of Graphtek, Palm Desert, CA. Since 1992, Graphtek has been delivering cutting-edge graphic design, web development, custom programming, advertising and marketing services to public firms and agencies, as well as private clients across the country. Benchmark and Graphtek, view each other as partners – each with distinct objectives – each in need of sound, individualized solutions. Graphtek has worked with leaders in the hospitality, tourism, gaming, B2B, medical, financial, real estate, technology, and consumer industries. In each case, they have provided partners clear communication and tangible value realized by improved performance and increased profitability. Graphtek's dedication to accountability, quality and respect for every budget keeps clients coming back year after year.
Benchmark Capital Partners, LLC is the parent company of Benchmark Displays, Taymar Plastic Displays, Displays Direct, Snafooz, Space Age Americanna and Idea Group, marketing advertising specialty products, custom point of purchase displays and stock displays.
Graphtek, selected after an extensive seven-month long search, is working closely with Benchmark's creative team. They are re-designing and supporting Benchmark's ecommerce and information web portals, email marketing program and graphic design.
# # #