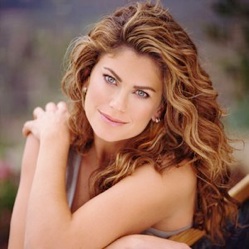 Kathy Ireland Worldwide "… finding solutions for families, especially busy moms."
New York, New York (Vocus/PRWEB) March 25, 2011
Kathy Ireland is one of about a half dozen top models to turn billion dollar enterprise entrepreneur. Along with being one of America's most successful entrepreneurs she's a wife and mother, Author, CEO and Chief Designer of Kathy Ireland Worldwide. KIWW® is a 1.5 billion dollar global design and marketing firm offering everything from every day, high quality, affordable fashion, home and garden to wedding design and crystal. IFV News host Marcella Palmer recently caught up to this "Super Woman" in New York City, as Gift For Life celebrated Ireland as its first Design For Life Award honoree. Gift For Life and DIFFA: Design Industries Foundation Fighting AIDS, one of the largest funders of HIV/AIDS service and education programs in the United States, are charity partners.
About In Full View News (IFV News)
The IFV News Team is focused on bringing the viewer relevant business and financial information in an enjoyable comprehensive web based business news show format. A new webreport airs every Saturday at ifvnews.com. Viewers are encouraged to return daily for articles from trusted sources around the globe monitoring mid-cap, small-cap and micro-cap companies, as well as other medium/small businesses and entrepreneurs (SME). Featured news sources are Forbes, Business Week, BBC News, BusinessWire, PR Newswire, CNET, BusinessGreen and TechCrunch as well as other U.S. and International publications. Viewers are invited to contact IFV News regarding topics of interest. IFV News is a product of M.INK Productions ® LLC, http://www.minkproductions.tv.
About Kathy Ireland
Kathy Ireland is a wife and mother, lifestyle designer and Sunday school teacher. She balances these responsibilities, while leading the brand Women's Wear Daily named America's 7th most popular -- Kathy Ireland Worldwide. KIWW®. In 1999, Ireland was honored by The National Association of Women Business Owners and received The Entertainment Business Woman of the Year Award. With the exception of Dinah Shore, she is the only woman in history to have an LPGA-sponsored tournament named in her honor; the annual classic benefits the City of Hope.
Ireland was inspired to create her products with busy Moms in mind, after working with some of the world's most famous designers. Out of this desire, the Kathy Ireland Brand was born, exemplifying Ireland 's philosophy of high quality merchandise with great style and family-friendly pricing.
###