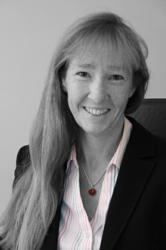 By training accounting staff and underwriting teams, companies can mitigate risk and meet the challenges IPT brings
(Vocus/PRWEB) March 27, 2011
Insurance Premium Tax solution provider Impendulo has launched its tailored IPT training courses.
"Insurance Premium Tax is often a complex, time-consuming and resource-intensive activity," says Impendulo MD Chris James. "The individual amounts of IPT are often small, so it can be a neglected or overlooked tax. But the penalties are significant, and audits are on the increase, so it's something that companies need to keep on top of. Our training will equip them with the knowledge and skills they need."
Advice and guidance from industry expert
Impendulo's training will take the form of practical, hands-on workshops. It aims to deal with the very real IPT issues that companies face, and to increase the efficiency and effectiveness of staff at all levels.
The training will be delivered by Jayne-Ann Coombe, a well-known and highly respected figure in the IPT world. She's an experienced professional in the insurance market and is widely acknowledged as one of the leading experts on Insurance Premium Tax.
"This goes far beyond classroom training that's delivered on a theoretical and legislative basis," she says. "It's completely customised to a company's situation, needs, market focus and current skill level. It's also highly targeted, equipping accounting and operational staff with the specific IPT skills and attention to detail they need in their role."
Essential training in critical area
With Insurance Premium Tax increasingly coming under the spotlight, compliance in this area has never been more critical. The training workshop is designed by clients from a menu of topics, to ensure it meets their particular requirements.
Some insurance organisations now find themselves with legacy issues that need to be addressed. Impendulo's IPT training will help them make informed decisions, plan for the future and design a comprehensive IPT strategy.
"By training accounting staff and underwriting teams, companies can mitigate risk and meet the challenges IPT brings," says Jayne-Ann Coombe. "It's a small investment that pays big dividends in the long run."
###