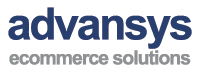 The website was set up as much to understand our customers as it was to increase sales. In these aims it is faultless.
(Vocus/PRWEB) March 28, 2011
On April the 6th this year, the biggest names in Direct Commerce will gather together to celebrate the best successes within the eCommerce market this year. The ECMOD awards 2011, hosted this year at the Lancaster London Hotel, will be attended by executives of the industry leading companies; organisations that are involved in shaping the face of online business with expertise in ecommerce platforms, online marketplaces, internet fulfilment, warehouse management systems and customer relationship management software.
The awards ceremony itself promises to be a wonderful evening for all those involved and especially for those representing the developers of websites and solutions nominated for awards. The Awards will be presented to category winners by Sky News and BBC Television presenter Dermot Murnaghan. The ECMOD awards are judged by a panel of industry experts who are looking for features that not only make businesses perform better, but also increase customer satisfaction and give rise to new developments that will carry Ecommerce forward as an industry.
The hottest contested awards category is without doubt the main ECMOD Direct Ecommerce Award category, with 22 websites dedicated to direct Ecommerce shortlisted by a panel of industry peers and ecommerce experts. The standard of the shortlisted websites is very high this year with some extremely well known names such as Jessops, Puffin Book Club and Laithwaites Wine representing the skill and dedication of their developers.
A Notable shortlisted entry is GSK Direct, built by Ecommerce Company Advansys Ltd, who built the new GSK Direct Website based on their fully integrated Ecommerce Framework that won the company The ECMOD Supplier Award for Most Innovative Solution - Back End Business Management in 2010. The GSK Direct Website features a number of enhancements to the framework and a high degree of bespoke integration to service the peculiarities of internet based pharmaceutical sales.
Kurt Wilson, CEO of Advansys is very happy to be shortlisted and has high hopes of netting this coveted award for the website: "We are confident in the ability of GSK Direct to perform beyond expectations and we see this short listing as industry confirmation that not only can we produce innovative ecommerce solutions that simplify business management, but that our team is very capable of using these innovations to create reliable and user friendly websites that increase sales revenue for our clients."
Paul Gurnell of GSK is also pleased to hear of the website's shortlisting: "The website was set up as much to understand our customers as it was to increase sales. In these aims it is faultless. Straight out of the box the level of customer communication we could achieve was higher than expectations and we enjoy a close relationship with the account management team at Advansys to make sure that we get even better data as the site is continually developed."
Both Advansys and GSK are understandably excited by the news and are looking forward to the 6th of April and confident that the evening will bring even more exciting news.
Advansys are specialists in ecommerce solution development. They have a strong background in bespoke web application development, combining this with web design flair to produce Award Winning eCommerce Websites. The Advansys group includes SEO specialists SEO Junkies, PPC management through PPC Junkies and eBay store management and design through eBay Store Design.
The ECMOD brand is dedicated to information sharing, networking, and supplier sourcing for businesses engaged in catalogue, online and multi-channel retailing, including those that market specifically to business customers. This specialism makes their exhibitions and their website a major information source for the whole remote selling industry.
# # #