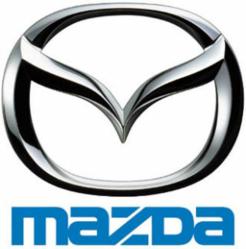 San Antonio, TX (Vocus/PRWEB) March 29, 2011
At the local Ingram Park Mazda dealership, they have watched the news of the devastating earthquake and tsunami in Japan like the rest of the nation. Being the premiere Mazda dealership for San Antonio, Texas, they have not seen a reduction in the purchase of various Nissan vehicles.
Mazda, like other Japanese car companies, had to shut down plants because of the destruction after the quake and tsunami, but they have been working hard at getting things back up and running. In fact, the whole country - indeed the whole world - has pulled together to help the people of Japan.
And when you're talking about the people of Japan, you're also talking about companies like Mazda that produce great quality vehicles that are fun to drive and affordable. This is the Mazda difference that you may have heard a lot of people talking about recently.
Mazda is one of many car companies struck by the tragedy, but they have reacted quite well. From helping the local people get back on their feet to getting their own production back on track, they have been there for the people of Japan.
There is talk that Mazda may be one of the car companies that is able to recover more quickly. This may allow them a chance to sneak past other foreign auto makers in some markets around the world. This is especially true if they manage to ramp up quicker than the larger car companies in Japan.
If you haven't driven a Mazda, you may not be aware of the quality and performance available from the brand. They have come a long way over the years. Today, even here in San Antonio, Texas, the car is extremely popular.
Affordable, attractive, safe, fast, and with good fuel economy, it's wonderful on many different fronts. If you're in San Antonio, Texas and want to see any of their models for yourself, there is one place to stop - Ingram Park Mazda - the premiere Texas Mazda dealer.
While there are places that you can shop for cars online - even Mazda models - there's nothing like seeing the car up close and personal for yourself. When stopping in at Ingram Park Mazda, people are going to see why so many believe that Mazda is going to make quite a comeback soon.
###