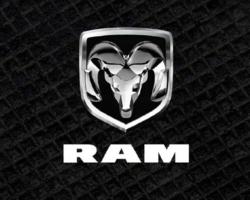 San Antonio, TX (Vocus/PRWEB) March 27, 2011
At Ingram Park Chrysler Jeep - the premiere Dodge dealer in the San Antonio area - they are excited about the new Ram division and all they are doing to bring some excitement back to the Ram brand.
The new cargo van is just one of many moves made by the company that makes a lot of sense. There is more than blind chance behind the turnaround for this company, however.
Dodge Ram has spent a lot of time doing research on what people really want. They also looked at other competition to see if there were any gaps or areas in which they could excel.
"We see growth in the Class 1 light commercial vehicle market," said Fred Diaz, President and CEO – Ram Truck Brand and Lead Executive for U.S. Sales, Chrysler Group LLC.
"With its class-leading capability and a lower total cost of ownership, the highly versatile Ram Cargo Van is a great vehicle choice for small businesses and commercial fleets."
A 3.6-liter Pentastar V-6 engine and six speed automatic transmission are the stars of the new Cargo Van being put out by Ram. The combination offers power and yet at the same time fuel efficiency that is rarely found in a cargo type van.
Dodge and Ram have been building minivans for over 25 years, which has given them great insight to what works and what does not work. All of that knowledge and experience has gone into the new Cargo Van from Ram. With many packages and options available, there is one for all types of drivers and businesses.
Also known as the Ram C/V, the new vehicle is going to be quite a hit, especially in the San Antonio, Texas area. According to many at Ingram Park Chrysler Jeep, this may be one of the more popular cargo vans in the years ahead.
Those who want to take a Ram C/V for a test drive or see any of the other great Dodge and Ram models that are coming out in 2011, the time to stop in is now. The place to see all the greatest deals is at Ingram Park Chrysler Jeep - the leading Dodge and Ram dealer in the San Antonio, Texas area.
###