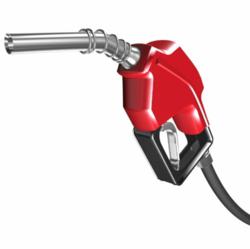 Healdsburg, California (Vocus/PRWEB) March 27, 2011
While gas prices continue to rise across the United States - and especially in California - more and more people are looking for ways to save gas and get better mileage. There are actually many things drivers can do to ensure they get the maximum mileage out of their vehicle, no matter what they drive. McConnell Chevy wants to help you out.
"Although Chevrolet vehicles are engineered with efficient, fuel-saving technologies, it still takes maintenance to ensure your vehicle performs as efficiently as it did when it left the factory," said Roger Clark, General Motors Energy Center senior manager.
"Drivers can improve their own fuel economy for free by making some very minor behavior changes."
● Tune Up - This is one of the best ways to make sure you are getting good gas mileage and it is relatively inexpensive when you consider the money you are going to save at the pump.
● Fill up - Filling up your tires and keeping them inflated properly can save you quite a bit of money at the gas pump. With properly inflated tires, you can expect to get more miles per gallon.
● Slow Down - Keeping your speed at 60 or below as the law in your area allows will help make sure you use your engine most efficiently. When you go faster than 60 mph, you tend to burn quite a bit more gas.
● Gas Cap - If you don't properly close your gas cap, vapors can escape. This may not seem like a lot, but it adds up and can also harm the environment.
There are actually quite a few more tips you should follow to make sure you get the best gas mileage. The best way to make sure your car - new or used - is getting the best gas mileage that it can is to take it in to a certified mechanic.
In the Healdsburg, California, area, you should stop in at McConnell Chevy - the premiere Chevy dealership in the Healdsburg, CA, area. They can help make sure your car is able to get the best gas mileage you can.
If you are in the market for a new Chevy or even a better used one, you should stop in at McConnell Chevy today. Their sales team can help answer any questions you might have as well as let you take a great new Chevy for a test drive.
# # #