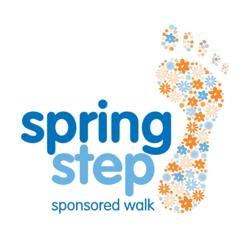 "I know the reality of losing someone to bowel cancer and appreciate the great work that Bowel Cancer UK does - so I am looking forward to the sponsored walk, and would love it if people came down to say hi and support the cause!" Charlene White
(Vocus/PRWEB) 29 March 2011
Charlene, who is from the Lewisham/Blackheath area of South London, feels passionately about raising awareness of bowel cancer as her own mother sadly died of the disease ten years ago.
She says, "I know the reality of losing someone to bowel cancer and appreciate the great work that Bowel Cancer UK does - so I am looking forward to the sponsored walk, and would love it if people came down to say hi and support the cause! Many don't know that over 16,250 people die from bowel cancer every year - BUT it's treatable if caught early. So come down, take part, and have a fab day in the park with the family... while saving lives."
If you would like to sponsor Charlene you can do so here http://www.justgiving.com/charlene-white.
Andrew Moffatt, Director of Fundraising, Bowel Cancer UK, says, "We are delighted to have Charlene's support at this event and we very much look forward to working with her in the future.
Commenting on the event, he adds, "This is a fantastic opportunity to get together with your family and friends and do something amazing for both the awareness of bowel cancer and your own health. Regular exercise such as walking has been proven to help reduce the risk of bowel cancer, so come along and put a real spring in your step, whilst helping save lives from bowel cancer".
Registration fees for the sponsored walk are £10 for adults and £5 for children, with children under five free. Registration opens at 11am for a midday start, at which point all walkers will receive a t-shirt. The 5km route will start and finish at the bandstand, looping around the edges of the scenic Serpentine Lake and taking you right through the heart of London's most famous royal park.
This is the perfect way to remember a loved one or to show your support for someone affected by the disease during Bowel Cancer Awareness Month, which takes place every April. Funds from the walk will go towards raising awareness of bowel cancer, the UK's second biggest cancer killer. The disease is highly treatable if caught early but awareness is still very low in the UK.
Those interested in registering for the walk should email events(at)bowelcanceruk(dot)org(dot)uk, or call 020 7386 4006. You can also register via our website at http://www.bowelcanceruk.org.uk.

Notes for Editors
For media enquiries, please contact Louise Ellis in the Bowel Cancer UK press office on 020 7386 4007.
About Bowel Cancer UK
Bowel Cancer UK aims to save lives by raising awareness of bowel cancer, campaigning for best treatment and care, and providing practical support and advice.
About Bowel Cancer
Bowel Cancer is the second most common cause of cancer death in the UK, affecting both men and women. Every year just under 40,000 people are diagnosed with bowel cancer and more than 16,250 people die of the disease.
For more information about bowel cancer, please visit http://www.bowelcanceruk.org.uk
If you have any concerns please call the Bowel Cancer Advisory Service on free phone 0800 8 40 35 40.
###