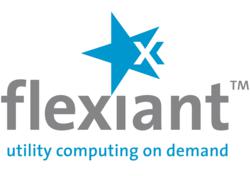 Edinburgh, UK (Vocus/PRWEB) 28 March 2011
Cloud software and services specialist Flexiant today announced its flagship Extility product has been selected by one of Denmark's largest and fastest-growing hosting providers Netgroup as the platform for all its cloud services. The licensing deal will enable Netgroup to respond rapidly to the explosive increase in demand for cloud solutions it is now experiencing in Denmark and beyond.
Flexiant, is at the forefront of developments having launched Europe's first cloud platform, FlexiScale. Based on that pioneering experience, Flexiant's Extility software provides all the tools necessary for a company such as Netgroup to create and run a cloud platform while also allowing it to leverage existing software and hardware investments.
According to Robert Karssiens, Flexiant's director of sales and marketing: "The key requirement for any cloud platform is that it enables, through a high degree of automation, a company or hosting provider to respond rapidly to changes in customer demand and provides absolute clarity around how that platform will be monetised and consumption measured.
"Provisioning and reconfiguring with Extility takes just seconds or minutes instead of hours or days. Business processes are wholly automated from initial provisioning through to billing and charge back. Resources can be very quickly adapted to meet market place fluctuations, providing critical competitive edge in an ever more challenging environment.
"We are delighted that Netgroup has recognised the long-standing experience of Flexiant at the leading edge of cloud computing technology which is encapsulated in Extility. The deal is significant for both companies and it's our first Extility implementation in the Nordic region. We're proud to be working with Netgroup, one of the leading European innovators in hosting solutions".
Over the last ten years Netgroup's uncompromising approach to the quality of its technology has seen it emerge as one of the largest suppliers of hosting and operational services to the Scandinavian region. Its clients include the Danish Broadcasting Corporation, entertainment portal Jubii and Danisco, the enzyme maker recently acquired by DuPont for $5.8 billion.
Jesper Dyhr of Netgroup explains: "We want to work with Flexiant because its comprehensive and innovative Extility software offers the degree of flexibility we need to deal with the rapid expansion of our cloud services. There's also a natural fit in that we're both companies that are excited to be trailblazing the development of cloud computing."
Cloud computing is attracting massive interest and investment from both private and public sector because it uses computing resources more efficiently and brings huge potential for savings. A recent report predicts that by 2012, 80% of Fortune 1000 companies will pay for some cloud computing services and 30% of them will pay for cloud computing infrastructure. Gartner, 2010
In a public cloud many organisations share a large number of servers, paying for the computer services they use which are delivered over the internet. A private cloud uses similar technology to share computing and storage services between departments of a large enterprise.
# # #