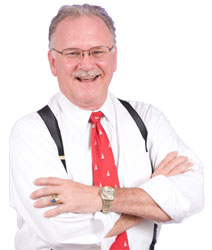 Now, with the Bad Breath Cash System, bypassing the dentist's office is easy as going directly to customers with products that work to eliminate bad breath once and for all
(Vocus/PRWEB) March 25, 2011
Sales professionals finally have a new way to capitalize on a huge trend. The Bad Breath Cash System has a powerful business model for enterprising sales representatives who are seeking the best way to capitalize on bad breath.
According to recent studies, over 100 million people in the US suffer from bad breath problems, otherwise known as Halitosis. The Bad Breath Cash system is a breakthrough business model that allows anyone to tap into this multi-million dollar niche. Studies show that dentists have known for over 25 years that a powerful solution to the rampant bad breath problem (halitosis) in America is based on a solid product formulation centered on oxygen.
Fred Raley, a small business owner says, "This particular recommended product line has patented formulations that are widely used in dentists' offices. Now, with the Bad Breath Cash System, bypassing the dentist's office is easy as going directly to customers with products that work to eliminate bad breath once and for all."
Dentists across the country incorporate this product in their daily practice and encourage their patients to be ambassadors of the product line. Sales professionals see this system as the opportunity to experience amazing business growth….
Bad breath (halitosis) and other dental issues are becoming more prevalent with the faltering economy as families skip dentist visits to save money. Dentists' offices are getting squeezed for profits as visits drop. The Bad breath Cash system is a proven business model to increase profits for dentists and customers.
The system allows the following:

an alternate income source
quality products
better dental health
money savings
foolproof marketing system
Fred Raley added, "This business model is very simple system that brought over 13000 people in 18 months with a previous project, a quite higher price product. The affordability of the marketing system has played a big role in my business decisions, but the opportunity to make money online with the legitimate product got my attention!"
Instant access to the Bad Breath Cash System is available for all savvy business owners. Take a free tour at http://www.BadBreathCashSystem.com/invite/ivmedia.
Get Fred's Famous Free report "7 Points to Business Success" at http://makemoneyminicourse.com/
Contact: Fred Raley, Success Applications, Inc.
Phone: 703-203-4648 (m), 952-216-4648 (f),
Email: BadBreathCash(at)GMail(dot)com
http://www.BadBreathCashSystem.com/invite/ivmedia
For all media inquiries contact:
Tatyana Gann
Publicist office: 615.354.7625
##