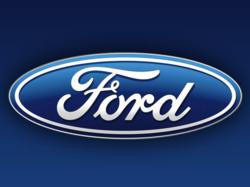 Kansas (Vocus/PRWEB) March 27, 2011
When you talk to any of the professionals at Briggs Supercenter - the premiere dealership group in Kansas - you are going to find that they stand behind Ford as a company. And when you see the awards that Ford is winning these days, you can see that they truly are concerned with the environment and building more efficient vehicles.
Listening to the customer is just one way that Ford is striving to regain their position as a leader in the automotive and truck markets. While they are still doing well and increasing in sales, they have a long way to go. The recent ENERGY STAR award - their sixth - is just another thing that is going to help them.
"We are extremely proud of the steps we've taken to improve responsible use of natural resources," said Donna Inch, Chairman and CEO, Ford Land.
"Energy efficiency is critical to running a strong and successful business, delivering both financial and environmental benefits."
Ford is working toward getting LEED (Leadership in Energy and Environmental Design) certification, which will go a long way in making them a leader in the automotive world. For now, the sixth ENERGY STAR award is quite a honor that shows they are headed in the right direction.
"Ford has earned EPA's highest ENERGY STAR award - the 2011 Sustained Excellence Award," said Elizabeth Craig, Acting Director of EPA's Office of Atmospheric Programs.
"Ford's long term leadership and commitment to energy efficiency demonstrates the types of accomplishments that we can all achieve in reducing greenhouse gas emissions and protecting our global environment. We look forward to their continued partnership and leadership."
Over the last year, they have become 2% more efficient with energy usage. While this number may seem small at first, you must consider how large Ford is as a company. The number is actually quite high when you look at it like that.
If you stop in at any of the Briggs Supercenter locations throughout Kansas, you are going to see a wide selection of Ford vehicles. There is a reason they are so popular. As the leading Ford dealer group in Kansas, Briggs Supercenter strives to make sure they offer the latest and greatest makes and models at a price that is fair. Being able to offer cars from companies that win awards is an added bonus.
# # #