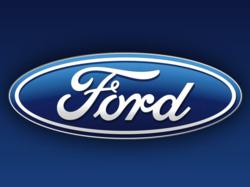 Kansas (Vocus/PRWEB) March 27, 2011
Those looking to cut fuel usage by up to 10% need to check out the PowerShift Automatic six-speed technology from Ford. It is quite revolutionary in many ways. The fine folks at Briggs Supercenter can't wait to stock vehicles with this technology at their eight Kansas locations.
Ford has come a long way over the years. Once a leader in the American car industry, it is now struggling to regain its former glory. That said, technological innovations like this new PowerShift automatic six speed technology really go a long way in showing that they still know what they are doing.
"The Ford PowerShift transmission is a technological leap over the competition," said Piero Aversa, PowerShift engineering manager. It is not certain is any other car companies will begin to offer similar transmissions.
"Now that it's available in the new Focus as well as Fiesta, PowerShift gives us two great small cars that not only lead in fuel economy, but are more fun to drive as well."
While it is not yet available in all models at Ford, if people start to purchase the PowerShift technology, there is a good chance that it will become more available in the years ahead.
This new transmission is the most advanced that Ford has ever created and the fuel efficiency that it allows shows how effective and ingenious it really is. When you look at Ford, it is easy to see why so many are becoming very excited about them as a car company again.
Imagine the Ford Mustang with this technology. You could get speed and power and style of a muscle car but with up to 10% savings in fuel when you're driving. That would be marvelous according to many people.
The new PowerShift Six Speed automatic is going to be quite popular. If you stop in at any of the Briggs Supercenter locations you can find out more information.
If you ask the sales professionals at any of the Briggs Supercenter locations throughout Kansas, they will tell you that they are excited about the new technology for many reasons. Because Briggs Supercenter is the leading dealer group in Kansas, they have a reputation for being ahead of the curve when it comes to trends and popular features in cars.
# # #