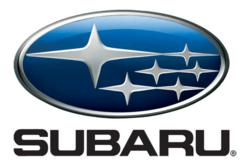 Lawrence, Kansas (Vocus/PRWEB) March 27, 2011
If you ask the sales professionals at Briggs Subaru - the leading Subaru dealer in Lawrence, Kansas and the surrounding area - you will find that they were not surprised to hear that Subaru saw an almost 20% increase in sales year over year in February.
With the current economic state around the world, this is even more spectacular in many respects. As many car companies are striving to maintain and not lose sales year over year, Subaru is one of few that are increasing.
"This is by far the best start to a year we've ever had," said Timothy M. Colbeck, senior vice president of sales, Subaru of America, Inc.
"We have been working to get more units to our dealers, but every time we think they will build some inventory, they increase sales instead. With the exception of the Cash for Clunkers comparison in August, this is our 12th consecutive record month."
The Subaru Impreza, Outback and Tribeca were the models with the highest increases. The Subaru Impreza increased about 40% on its own, which is quite impressive. It goes to show how well put together that car is, however.
Thomas J. Doll, executive vice president and COO, Subaru of America, Inc. said, "While we are proud of our February results, we are also very excited that our entire organization - from Subaru of America, to our region and zone offices and independent distributors - is committed and poised for the continued growth of our franchise."
With so many great models available with new features, new styling, and an attitude that is all Subaru, the new lineup for 2011 is quite impressive in many respects. And if the last month is any indication of the future, sales are going to continue to rise as more and more people switch to Subaru.
From the quality of the vehicles to the reputation of the company for building safe cars and trucks, there are many reasons that people are switching to Subaru all the time. If you haven't seen a Subaru up close in a while, you need to see one for yourself.
At Briggs Subaru - the premiere Lawrence, Kansas Subaru dealership - you can see for yourself why Subaru is doing so well. From the new Impreza WRX to the other models available, if you want to see quality vehicles, you need to stop in today.
# # #