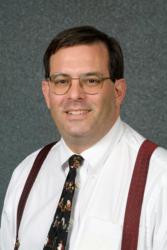 I am very proud to work with a team that has won as many awards and glowing customer testimonials as Rouse Chamberlin Homes has earned."
Exton, PA (Vocus/PRWEB) March 31, 2011
Rouse Chamberlin Homes announced that Gary Zenker has joined their team as Director of Marketing. Zenker is responsible for all of the marketing and public relations efforts for the new home builder.
"Gary brings a very strong and varied background to Rouse Chamberlin Homes," noted President Dave England. "We are pleased to add his experience and business acumen to our already accomplished team."
Gary most recently worked as a general marketing consultant. Prior to that, he worked as Director of Marketing for several local financial institutions and a pharmaceutical firm in New Jersey. He has over 25 years experience in marketing.
"With record low interest rates and favorable housing pricing, buyers have the best opportunities that they will see in their lifetimes for new homes," noted Zenker. "The quality of the home and home-buying experience that Rouse Chamberlin Homes offers to buyers is unmatched in our markets. I am very proud to work with a team that has won as many awards and glowing customer testimonials as Rouse Chamberlin Homes has earned."
Gary holds a B.A. in Economics and has over 25 years of marketing experience. He serves the community as a marketing committee member for the Brandywine Health Foundation, the Brandywine Strawberry Festival, and the Chester County Community Dental Center. He also participates and plays a leadership role for local writers groups.
Gary is a 23 year resident of Chester County.
Since 1978, Rouse Chamberlin Homes has been building homes and thriving neighborhoods focused on the home buyers' needs. The result has included exceptional customer satisfaction results and industry recognition including "National Builder of the Year" and "America's Best Builder" awards. For more information, visit http://www.RouseChamberlinHomes.com.
###