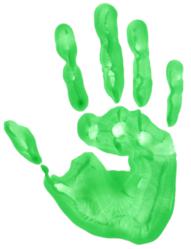 "By partnering with brij, Quest International Users Group has been
able to expand the educational opportunities available to our
community through the unique, hands-on Playday™ events.
Orlando, FL (Vocus/PRWEB) March 30, 2011
Functionality, or need to understand the impact a software upgrade can have on their organization, Playday™ takes the guess work out of what to expect in the latest releases of Oracle's JD Edwards World, Oracle's JD Edwards EnterpriseOne, PeopleSoft Enterprise and Oracle's E-Business Suite. Through self-guided scripts, created in Oracle's User Productivity Kit, COLLABORATE 11 attendees can navigate live software to experience the latest features and functionality first-hand, without the pressure.
For the past few years, Oracle Gold Partner, brij Image & Information has worked with Quest International User's Group to provide this opportunity to attendees of COLLABORATE, as well as the Quest regional conferences. Partnering with Hexaware Technologies, Playday™ is available to all users of Oracle's ERP applications.
In addition to Oracle applications, Playday™ will also include live software from complementary third party product vendors. Among the third party products that will be available during the Playday™ are: InsightSoftware.com, ALLOut Security and K-Rise Systems.
Although, Playday™ is open to all end user attendees of COLLABORATE 11, we ask that you pre-register for the time in which you plan to participate. Space is limited and pre-registering secures your spot. For Playday™ hours and registration, please visit http://www.brij.net/playday_registration.html.
Visit http://www.QuestDirect.org to register for COLLABORATE 11.
About brij:
brij offers the best in JD Edwards Software (ERP), implementation services, training and sales. Through our genuine understanding of customer satisfaction, brij has earned the reputation as one of the most experienced JD Edwards implementers in the United States. As a result, we've achieved the highest satisfaction ratings in the country for two years running, and have also earned several awards including: JD Edwards Partner of the Quarter - Four Times! | JD Edwards Partner of the Year | JD Edwards Mark of Excellence - Five Times! Nearly 25 years later, over 150 JD Edwards implementations and a team of consultants with 12+ years of experience with JD Edwards, we are ready to help you build your bridge to success.
About Hexaware:
Hexaware Technologies, an Oracle Platinum Partner, is a leading global provider of IT & BPO services for various Global 1000 Companies. Founded in 1990, Hexaware has grown into a $230M enterprise with over a 6500 employees delivering value to its clients by leveraging a well-established global delivery model, proven proprietary tools and methodologies, and its skilled human capital.
Hexaware's core expertise spans consulting, implementation, integration, development, testing and support services across major enterprise software systems such as PeopleSoft, Oracle, SAP and Microsoft. The company focuses on key domains such as Banking, Financial Services, Insurance, Travel, Transportation, Manufacturing, Education, Retail, Life Sciences and Healthcare.
As a premier Oracle Service Provider, Hexaware offers the full portfolio of Oracle enterprise solutions, and includes complete lifecycle support across the PeopleSoft & Oracle E-Business Suite.
# # #