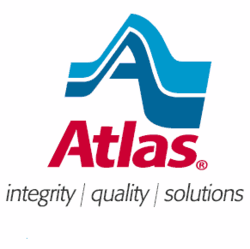 Safety is vital to Atlas' continuing success.
Evansville, IN (Vocus/PRWEB) March 28, 2011
On March 8, Atlas Van Lines, one of the largest moving companies in the US and Canada, received the Fleet Safety Initiative Award from the American Moving and Storage Association (AMSA). According to AMSA, Atlas was recognized for its unique intranet system, used to track compliance with the Compliance Safety Accountability (CSA) program.
The CSA program is managed by the Federal Motor Carrier Safety Administration, a division of the U.S. Department of Transportation. It provides safety information to all commercial motor carriers based on detailed analysis of roadside inspections and crashes. All commercial carriers must comply with CSA recommendations.
Through a special intranet – designed by Atlas – Atlas created an online forum for distributing CSA data. Content is updated with monthly reports and provides agent moving companies with a quick and easy way to see where improvements are needed.
"Safety is vital to Atlas' continuing success," said Jack Griffin, president and COO of Atlas Van Lines. "We needed to create a place for our agents to have better access to the CSA findings, in a way that they could quickly and easily implement its recommendations."
"It's important to note the scope of this project," said Rick Kirby, director of safety at Atlas Van Lines. "We have agents that span the country, and by having an online system we were able to reach all of our agents in a more effective and efficient manner."
Atlas Van Lines is the largest subsidiary of Atlas World Group, an Evansville, Ind.-based company. Atlas World Group companies employ nearly 700 people throughout North America. More than 500 Atlas interstate agents in the United States and Canada specialize in corporate relocation, household moving services and in the transportation of high-value items such as electronics, fine art, new fixtures and furniture. Visit http://www.atlasvanlines.com for more information on the company and Atlas agents.
# # #