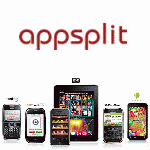 Our ability to introduce new features at the request of a customer and recommend changes to enhance an app submitted to us through the Split Program highlights our intent to have appsplit be the destination for those involved in the business of apps
San Diego, CA (Vocus/PRWEB) March 29, 2011
appsplit is pleased to announce the addition of Cycling Companion and Photo Tag to the Split Program. The Split Program is a partnership program between appsplit and app developers. Through this program, appsplit will assume the responsibility for managing and marketing Cycling Companion and Photo Tag on behalf of the apps' respective developers. With the addition of Cycling Companion and Photo Tag, the Split Program now manages mobile apps in varying areas of interest including: photography, health care & fitness, business, and games.
Cycling Companion, an app for cycling enthusiasts, features the ability to log daily rides, track distance and weight, and graph performance. appsplit will not only be involved with marketing and managing Cycling Companion through its Split Program but will also be responsible for introducing many new features to Cycling Companion. "Our ability to introduce new features at the request of a customer and recommend changes to enhance an app submitted to us through the Split Program highlights our intent to have appsplit be a all-inclusive destination for those involved in the business of applications," stated Hussein Yahfoufi, president of appsplit.
Photo Tag, the other addition to the program, is a handy tool for those interested in organizing their photo album. Photo Tag allows users to tag friends, create folders for each of the names that are tagged, and share these folders with friends. It is the camera's perfect accessory.
About the Split Program
The Split Program is a profit sharing program that allows app developers to maintain ownership of an app and continue to generate revenue from app sales while transferring management and marketing responsibilities to appsplit and the Split Program team. Terms and conditions of profit sharing vary depending on contract duration.
About appsplit
appsplit is a company specializing in the business of apps. appsplit provides a growing industry with more than 500,000 apps a marketplace where individuals and businesses can buy and sell exclusive and non-exclusive rights to apps source code. Those looking for an alternative to completely relinquishing ownership of their apps can participate in a Split Program where appsplit assumes the responsibility of supporting, managing and marketing applications on behalf of the owner in return for a percentage of the profit. Inventors and designers with a great idea can have their apps custom built by the appsplit team.
# # #