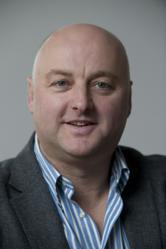 "Neil Hudgell Law has enormous potential and we are positioning and structuring the firm to take full advantage of all the opportunities offered by imminent changes in the legal sector."
(Vocus/PRWEB) 28 March 2011
Solicitors Neil Hudgell Law have appointed Tony Webster as Business Development Manager.
The role is a new one for the firm, which has offices in Leeds and Hull and specialises in compensation claims for personal injury, medical accident and professional negligence.
Tony has been working as a consultant to Neil Hudgell Law for the past ten months, carrying out strategic planning, staff engagement and marketing projects. He will now be leading and implementing the firm's plans to expand rapidly through organic growth and acquisition of other personal injury law firms and case-loads.
Tony, an accomplished entrepreneur and specialist in strategic business development, is based in Harrogate. He has a track record of working with SMEs across the UK to achieve growth and objectives.
Tony said: "Neil Hudgell Law has enormous potential and we are positioning and structuring the firm to take full advantage of all the opportunities offered by imminent changes in the legal sector."
Neil Hudgell Law's plans for growth come at a time of change in the legal profession. In October, the provision of legal services in England and Wales is set to alter radically with the introduction of Alternative Business Structures– ABS. This will mean that the ownership of legal service providers, currently restricted to lawyers, will be open to anyone deemed "fit or proper". This could be an insurance company or a supermarket which is why the changes have been dubbed "Tesco Law".
Neil Hudgell, Managing Director of Neil Hudgell Law, said: "I am delighted that Tony will be spear-heading our expansion plans. He has a huge range of skills and experience which will help the firm get to where it wants to be."
# # #