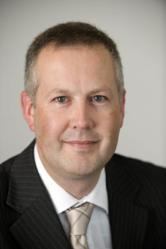 Urgent action must be taken to make palm production sustainable. This cannot happen without support from the cosmetics industry.
Hull, UK (Vocus/PRWEB) 29 March 2011
GreenPalm is urging cosmetics and personal care manufacturers to respond urgently to the palm oil issue – instead of waiting for sustainable ingredients to become mandatory in a few years' time.
GreenPalm enables manufacturers to give direct support to palm producers certified by the Roundtable on Sustainable Palm Oil (RSPO), by buying certificates to offset their use of palm kernel oil and other palm-based products. The premium paid for the certificates goes direct to the RSPO-certified sustainable producer, giving the palm oil industry a commercial incentive to work responsibly.
GreenPalm's Bob Norman, speaking at in-cosmetics (Milan, March 29-31, stand Q79), says GreenPalm is currently the simplest option for manufacturers to support sustainable palm oil, and for many it may be the only one.
He says: "Responding to demand for sustainable palm oil is far more complex for the beauty and personal care industry than for many others.
"Not only are palm oil, palm kernel oil, palm fractions and their derivatives almost ubiquitous in finished products, but often even the formulator cannot be sure whether it is present in a specific ingredient, especially as it is not always obvious from the INCI name.
"In addition, palm kernel oil is not yet available in a sustainable form.
"However, cosmetics manufacturers still have a responsibility to support sustainability in the palm industry. Change won't happen without the active support of businesses that buy and use palm-based products, and currently GreenPalm is the simplest and most viable way for manufacturers to do this."
Palm oil, palm kernel oil and their derivatives are present in about 70% of cosmetic and personal care products. Global demand has fuelled unsustainable growth of the palm industry over the past decade, particularly in Malaysia and Indonesia, where farming and milling have been linked with rainforest destruction, pollution, human rights violations, and threats to endangered species such as the orangutan.
As a result, consumer pressure has built upon brands to use sustainable palm oil. Many leading retailers have committed to use only sustainable palm in their own-label products by 2015 (some by 2012), whilst the Netherlands recently pledged to ensure all palm oil used in the country will be sustainable by the end of 2015.
For cosmetics manufacturers, identifying the presence of palm in formulations is not straightforward, as INCI names do not always make the source clear. In addition, common ingredients such as sodium laureth sulfate highlight an extra layer of complexity, as this is a lauric ingredient derived from either palm kernel oil or coconut oil. Details of the specific source often remain far removed from the buyer.
This means the only RSPO-approved supply chain option for many manufacturers is GreenPalm, which enables businesses to "off-set" their use of palm by buying certificates from RSPO-certified producers. Each certificate represents one tonne of RSPO-certified palm or palm kernel oil. The aim is to incentivise and stimulate sustainable production by making ethical methods commercially viable.
To date, more than 1.5 million GreenPalm certificates have been traded in this way, by some of the world's leading brands in cosmetics and personal care.
Bob Norman adds: "There is still a long way to go, and urgent action must be taken to make palm production sustainable. This cannot happen without support from the cosmetics industry, and we look forward to helping businesses at in-cosmetics learn how they can do this."
###