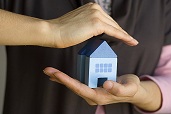 Consumers should not be subject to inflated insurance rates when companies such as State Farm are already making such high after-tax profits
West Palm Beach, FL (Vocus/PRWEB) March 30, 2011
In a struggling economy, it makes sense that companies might seek increased fees to make up for lost revenues. So when the nation's largest insurer, State Farm recently asked regulators in Florida for a 28 percent hike in homeowners insurance rates, the request appeared to many as unfortunate but not terribly surprising. The West Palm Beach personal injury attorneys at X1LAW, P.A., however, thought otherwise, watching the rate requests come as State Farm posted 2010 after-tax net income of $1.8 billion -- more than the gross domestic product of Belize. Having represented thousands of clients in various insurance claims, they want consumers to understand the context of the hikes -- and question their necessity.
"Consumers should not be subject to inflated insurance rates when companies such as State Farm are already making such high after-tax profits," says West Palm Beach trial lawyer Patrick J. Tighe. "So we're working to get the word out, because standing behind clients doesn't just mean litigating their insurance claims. It means making sure they have accurate and comprehensive information. People need to understand that this is not quite an industry that's down on its luck."
Tighe notes that consumers are, indeed, starting to ask questions about the hikes -- particularly in Florida, which has gone five years without a hurricane. In fact, the insurance lawyer says, the outcry has been such that State Farm has publicly addressed the issue. In a press release last November, the insurer explained that "the long-term threat of major storms for Florida remains and non-hurricane losses are rising."
Those "non-hurricane losses," explained State Farm Florida's pricing manager, Adam Swope, at a February public hearing on the proposed hikes, include rising claims for non-catastrophic events like sinkholes. "Over the last three years, we've lost over $500 million of surplus," said Swope.
But Tighe says the situation is more complex than that, and more consumers must understand the full picture -- and question it -- in order to effect change.
"What I've seen as an insurance lawyer is that the large insurers -- and State Farm is the largest of them all -- defend every case as if the claim is fraudulent," says Tighe. "They hardly ever settle, and the reserves they set aside for the cost of defending these cases is typically far more than the case is worth. So with all that money put aside, the insurance companies go to state regulators, plead poverty, and say they've got to have the rate increases."
Those hikes include not just the 28 percent rise for Florida homeowners, but an 8.1 percent jump for New York automobile owners.
"People are starting to wonder how an insurer can ask for these rates when they're making billion-dollar after-tax profits," says the insurance attorney. "And if enough of them start wondering about it to their legislators and regulators, we might just see rates more in line with reality -- and fairness."
While the New York rate hikes went into effect on January 24, increases in Florida -- where State Farm is the largest private property insurer with more than 500,000 policyholders -- still require the approval of the state's Office of Insurance Regulation.
"As consumers, we need to keep an eye on the bottom line when insurance companies post astronomical profits yet tell us they need higher rates," says Tighe. "It's good to see people starting to realize what's going on, but frankly, I don't understand why every policyholder in the state isn't on the phone with their insurance company, asking why their rates are going up. It's not the insurers who are struggling financially -- it's their customers who are. There's no reason for them to struggle more.
For over a decade, West Palm Beach personal injury lawyer Patrick J. Tighe has been protecting the rights of consumers, having represented thousands of individuals in insurance claims that were wrongly denied, delayed, or undervalued. Earlier in his career, Tighe spent nearly ten years working on 'the other side,' defending insurers in injury lawsuits. That experience gave him invaluable insight on how big insurers approach and handle insurance claim cases -- insight that is leveraged every day to bring results, and justice, for clients.
CONTACT:
Patrick J. Tighe
X1LAW, P.A.
561.537.5059
info(at)x1law(dot)com
# # #