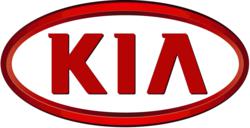 Topeka, KS (Vocus/PRWEB) March 30, 2011
When local dealer Briggs Kia - the premiere Topeka, Kansas Kia dealership - was asked about the sales growth Kia Motors experienced around the world in February 2011, they were really excited.
Over 169,000 Kia vehicles were sold globally in February, which is an 18.5% year-over-year growth. When you think about how young Kia is as a company, this growth is quite staggering. When adding the current economic conditions around the world, the growth is truly wonderful in many ways.
Senior Executive Vice President & COO of Kia Motors Corporation, Thomas Oh, said, "Although the global auto market outlook for 2011 appears uncertain due to rising oil prices, we at Kia are confident that our completely redesigned and re-engineered A-segment Picanto and B-segment Rio, which premiered last week at the Geneva Motor Show, will enable us to maintain strong positive growth in all regions thanks to their distinctively stylish new designs and fuel efficient powertrains."
In North America alone, in 2011 there was an increase of 30.9% (67,514 units sold.) When adding the figures from other markets in other parts of the world, it is easy to see why Kia Motors seems to be a shining star.
From the Kia Rio to the Kia Soul, there are many great new Kia models for 2011 that have the company confident that sales are going to continue to rise year over year as spring turns into summer. With more and more people interested in purchasing a new car, Kia is happy to provide them with great options.
Kia makes vehicles for the young and the young at heart. Both groups have a lot of great options when you look at the 2011 Kia lineup. Whatever models they come up with, they make sure they pay attention to the basics - price, performance and reliable use.
While sales are increasing all over the world, here in Kansas you can do your part to support this great car company that watches out for the consumer by producing quality vehicles at prices people can afford. With many extras and options available, there is a Kia vehicle for everyone.
Those who want to take a new Kia model for a test drive or see it up close should stop in at Briggs Kia - the premiere Topeka, Kansas Kia dealer. When it comes to selling the super popular Kia models, the professionals at Briggs Kia are there to help.
###