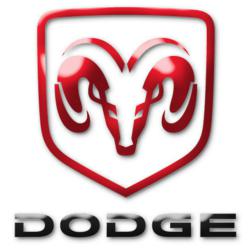 Topeka, KS (Vocus/PRWEB) March 30, 2011
The news of the Japan earthquake, tsunami and the resulting devastation in the country struck the staff at Briggs Dodge hard. As the premiere Dodge dealer in Topeka, Kansas, they are proud that the Chrysler Foundation and so many others are stepping forward to help with Japan relief efforts.
"Our hearts go out to the people of Japan," Jody Trapasso, President – The Chrysler Foundation said. "We are confident that Chrysler employees, contractors and dealers will once again respond to help others in need, which is why the Foundation will also match their generous contributions."
● American Red Cross to receive $100,000 for help in Japan
● Additional employee and dealer contributions have been matched up to $100,000
For 58 years, The Chrysler Foundation has established a proud legacy of enriching the physical, educational and cultural needs of local communities around the United States and the world. By helping those in Japan, they are showing that they care about the global community of which they take part in.
The Chrysler Foundation has a long history of helping people. From the 9/11 attacks to Hurricane Katrina, they have given a lot of money over the years to help those in need. Now, they are reaching out - with their employees and others - to help those who need help in Japan.
With so many car companies struggling these days - especially Chrysler in some respects with so many changes of ownership over the last few years - many are pleased that some corporations are stepping up to help fellow humans around the globe.
To help Chrysler Foundation help others, purchase a Chrysler, Dodge, or Jeep vehicle. There are many great 2011 Chrysler models to choose from as well as Dodge and Jeep. When looking at the entire lineup with all the different packages available, it's hard to resist some of the deals available.
People living in Topeka, Kansas and the surrounding areas are invited to stop in at Briggs Dodge - the leading Dodge dealer in Topeka, Kansas. They have quite a few different Chrysler and Dodge vehicles available for sale. Their sales team is professional, friendly and willing to help those who want to purchase a great new vehicle so that Chrysler Foundation can make donations to people who need it around the world.
###